Trinity Pines Club  
Save the date! 
The Annual Trinity Pines Club Appreciation Event will take place Sunday, June 11th at 2:30 pm.  
All those who made gifts in 2022 totaling $200 or more will be invited to attend.
---
Trinity Pines Club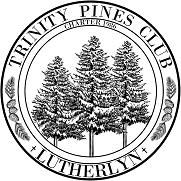 Your Invitation and Benefits
We invite you to become a member of the Trinity Pines Club through an annual sustaining gift of $100 or more. Your gift may be made personally, as a family, or as a memorial or honorary gift. You may make your gift at one time or spread it out over the year. When you join the Trinity Pines Club you make Lutherlyn's promises your promises and Lutherlyn's ministry your ministry.
As a member of the Trinity Pines Club you or your family:
will be invited to special events and activities at Lutherlyn
will receive recognition as a Trinity Pines Club member in Lutherlyn publications.
Most importantly, however, you will gain the ultimate satisfaction of participating in the ministry of Lutherlyn and knowing that you are helping to keep promises that make a difference.
Trinity Pines Club membership is renewable annually. Members who participate at a level of $200 or more will be invited to the annual Trinity Pines Club Banquet held in June.
---
History and Purpose
The Trinity Pines Club was initiated in the spring of 1986. The club was established from a desire and interest to remain involved in the dreams and hopes of Lutherlyn and its campers. This club serves as a strong and continuing base of financial and prayer support for our ministry.
Since 1948 Lutherlyn has been providing a Christian camp experience for children, youth, church groups, adults, and seniors. As a ministry, Lutherlyn has sought to provide a place where people of all ages might grow in faith.
Over the years, many generations of our people have grown to love Lutherlyn for what it has meant to them, to their children, and to their congregations. The story of Lutherlyn is one of many people who have given their time, talent, and treasure to make this ministry possible.
The Trinity Pines Club has grown from a handful of charter members to an annual membership of nearly 500 individuals, families, and organizations.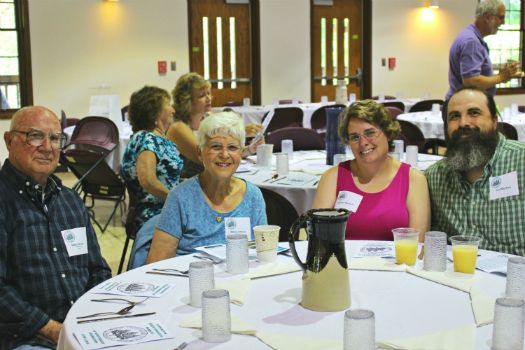 Trinity Pines Banquet, held in June
---
Trinity Pines Club Donor Levels
calculated annually
Members of the Trinity Pines Club are recognized for their level of giving throughout a year.
The following are the current levels within the Trinity Pines Club:
Shaulis Society: Total lifetime giving of $10,000 or more
Director's Circle: $2,500 or more
Diamond Circle: $1,000 to $2499
Gold Circle: $500 to $999
Level III: $300 to $499
Level II: $200 to $299
Level I: $100 to $199
---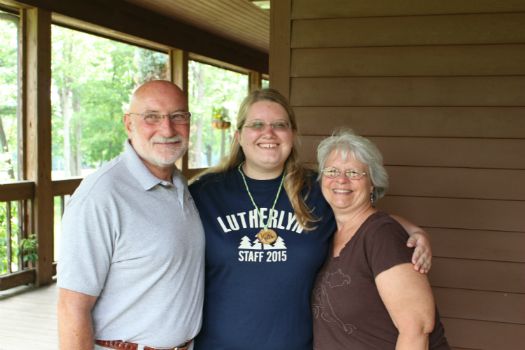 Become a Member of the Trinity Pines Club
To become a member of the Trinity Pines Club simply donate at least $100 within a calendar year. There are many ways you can donate to Lutherlyn:
 
One-Time/Indiviudal Donation Options
You may donate quickly and securely online using our Online Donation Form
-or-
Mail check or money order to:
Lutherlyn
PO Box 355
Prospect, PA 16052
-or-
Visit us and drop off your donation at the main office.
Monthly/Recurring Donation Options
Sign up to make monthly donations by visiting the Monthly Recurring Donations Webpage
Donations Through Other Organizations
Donate funds through the United Way
If you have a Thrivent policy, you may choose to designate your Choice Dollars to Lutherlyn (please note: Thrivent does not disclose individual donation amounts which may affect individual recognition and records)