LEEP Into School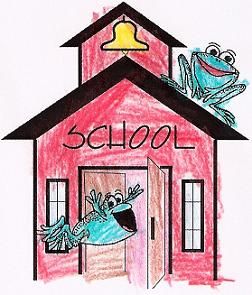 Lutherlyn's renowned Environmental Education Program comes to your school!
The LEEP staff has developed in-school activity modules for elementary students. Many of the modules include hands-on experiences with real (but not live) animal specimens from Lutherlyn's Eberly Environmental Education Center, games, stories, and the knowledge of the LEEP staff members. The activities are based on state standards for science education.
The modules listed below can be done in most school settings.  Depending on access to outdoor facilities, the LEEP Staff can work with teachers to bring more of the activities in the Program Options Guide onto the school grounds. Teachers simply need to outline what indoor and outdoor resources are available for use when registering for a program and the LEEP Staff will design a unique experience for their classes.
The LEEP staff primarily offer these traveling programs for the months of November through March. Please contact the LEEP staff for more information.
---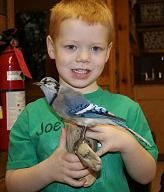 Pre-K through Second Grade Activities
Use Your Senses
There is so much more to the natural world than most people perceive. This activity allows students to actively use their fingers, eyes, and noses to explore the world around them.
Flying Animals
Is a bat a bird? What makes an insect, an insect? Students will discover the differences between some common flying animals and what makes them unique.
Animals in Winter
All animals need food, water, and shelter in the winter. This activity will help students explore what some common animals do to survive during the cold months of the year.
Extreme Adaptations
Students will get a chance to discover the extreme, wacky, or odd changes that some Pennsylvania animals developed in order to survive.
Animal Tracking
Students will use their measuring skills and a tracking key to identify animal tracks and learn the basics of animal tracking. 
Insect Investigation
Students investigate the insect world by collecting insects in their school yard. This activity focuses on the definition of an insect, adaptations, and life cycles. 
Predator/Prey Relationships
Students participate in games and simulations that lead them to a greater understanding of predators, prey, limiting factors, habitat needs, and human impacts on wildlife. Large outdoor or gymnasium space is needed for this activity.
Water Cycle and Watersheds
Students discover the many ways molecules move through the water cycle and the forces that make it all happen.  They explore the water cycle and watershed concepts through several hands-on activities.
Compasses
This activity begins with a brief history of compasses and navigation.  Students then learn to identify the different parts of a compass and how to use a compass for navigation.  If time permits, students may learn how to use a compass with a map to find direction and calculate distance.
Tree Parts and Functions
Through a simulation, students learn about the amazing processes, such as photosynthesis, that allow trees to survive and thrive.
Trip West 
Students become family groups trying to make it across Pennsylvania's mountains in this simulation activity.  If time permits, we will also look at recently unearthed artifacts from Lutherlyn's archaeology site and try to determine what they tell us about early settlers in western PA.
---
Details Price: $75.00 for each 45-60 minute activity plus $0.50 per mile for travel
Group Size: Activities are designed for individual classroom groups
The LEEP Animals: For twenty years, LEEP has used professionally preserved wild animals to give students a hands-on experience with wildlife. These animals were not killed to become teaching tools. Most were hit by cars or died for natural causes. Taxidermists have professionally mounted these animals to be used for education. Why not live animals? Mounted animals can be handled and touched safely by children, they don't bite, and they don't make a mess!
Please Contact the Lutherlyn Environmental Education Office - some program discounts may be available.