Family Camp - June 30-July 5, 2024
REGISTRATION FOR FAMILY CAMP WILL OPEN ON FEBRUARY 1, 2024.
Come and experience this week of fellowship and fun. Relax and enjoy days filled with devotions, hiking, singing, crafts, swimming, recreation, canoeing, and LOTS more! Lutherlyn staff will lead hours of educational and recreational activities for the entire family.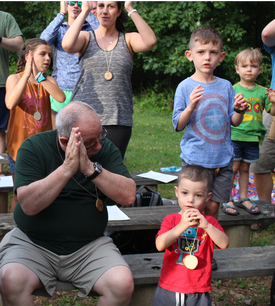 Each family will stay in their own cabin with beds, a bathroom, and a shower. Meals are served in the Dining Hall. Activities are scheduled from 8am-10pm daily; families and individuals can choose what they would like to participate in.
Explore the forest on a nature hike. Play in the tournaments. Conquer the challenges of the ropes course, bouldering room, or zip-line. Sing in the Family Camp Choir. Crafts, games, hay rides, canoeing, swimming, and lots more!
Family Camp is from Sunday afternoon - Friday evening. Family Camp programing will end with a Pizza Party for dinner on Friday evening and departure at 6:00pm. Families have the option to stay in their cabin until Saturday morning (must depart by 9:00am) but there will be no staff, programing, or meals after 7pm on Friday evening. At Sunday check-in, each family will be asked if they are departing on Friday evening or Saturday morning.
2024 Family Camp Pricing
Cabin Fees:
- $320 Main Camp Hot Water Cabin (sleeps 6)
Family Program & Meal Fees:
- $260 Ages 65 and older
- $345 Ages 12-64
- $255 Ages 6-11
- $170 Ages 3-5
- No charge for Ages 2 and younger
Family Max: $2,000 (The family max applies only for 2 generations of family - guardians/children or grandparents/grandchildren.)
---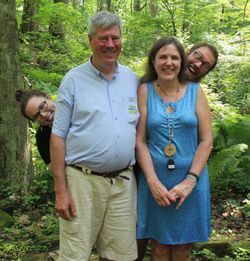 Who is Family Camp For?
ALL OF US! Family camp is for all who count themselves as part of the family of God.
So whether single, married, parents with kids of any age, single parent, or retired adult; join us as a part of the Lutherlyn family.  You are sure to have a great time - and we bet you'll leave with LOTS of new friends!
---
Housing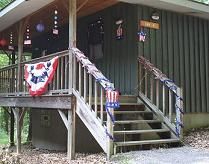 The housing for Family Camp 2024 is the "main camp" Cabins (Arbor, A-Frame, Log Cabin, and Ridge Villages).
Visit the Facilities Webpage to view photos of cabins you will be staying in.
Cabin assignments will be made in early June and sent to families.
---
Family Camp Registration and Resources
Lutherlyn uses CampBrain for online registration for Family Camp!!
No more paperwork to mail to camp! Your CampBrain account (that you will set up when you register) will include your registration, payments, health history, dietary concerns, and all of the "paperwork" that needs to be completed before arriving at Lutherlyn. If you mail a paper registration form to Lutherlyn, you will receive a confirmation e-mail with your login information to complete your forms and payments online. 
Contact Lutherlyn if you need assistance with online registration.