Weddings, Special Events, and Banquets
THE AMPHITHEATER IS GETTING A FACELIFT.
THE AMPHITHEATER IS NOT AVAILABLE FOR RESERVATIONS UNTIL RENOVATIONS ARE COMPLETE.
Consider hosting your wedding or event at Lutherlyn.
The Amphitheater and Chapel Hill are available for weddings from April-October.
Baker Chapel is available for weddings all year.
Dogwood Pavilion is the only reception venue at Lutherlyn.
We do not give tours for weddings during summer camp (June, July, and the beginning of August). Wedding tours are available, by appointment, Monday-Friday, 9am-5pm Mid-August through late-May.
Our facilities are available for meetings, parties, and other special events.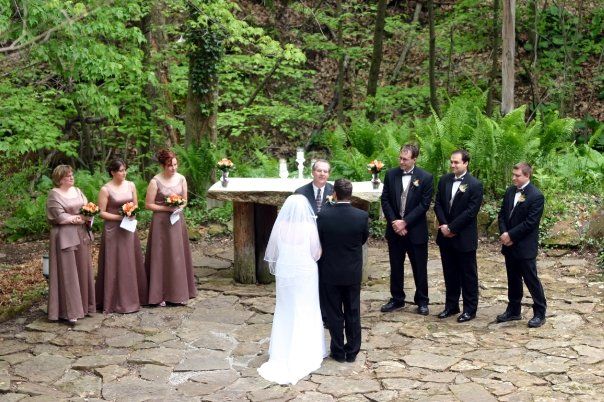 Thinking of having your wedding with us? Things you should know...
---
For venue availability and more information please contact Lutherlyn at 724-865-2161.