Student Programs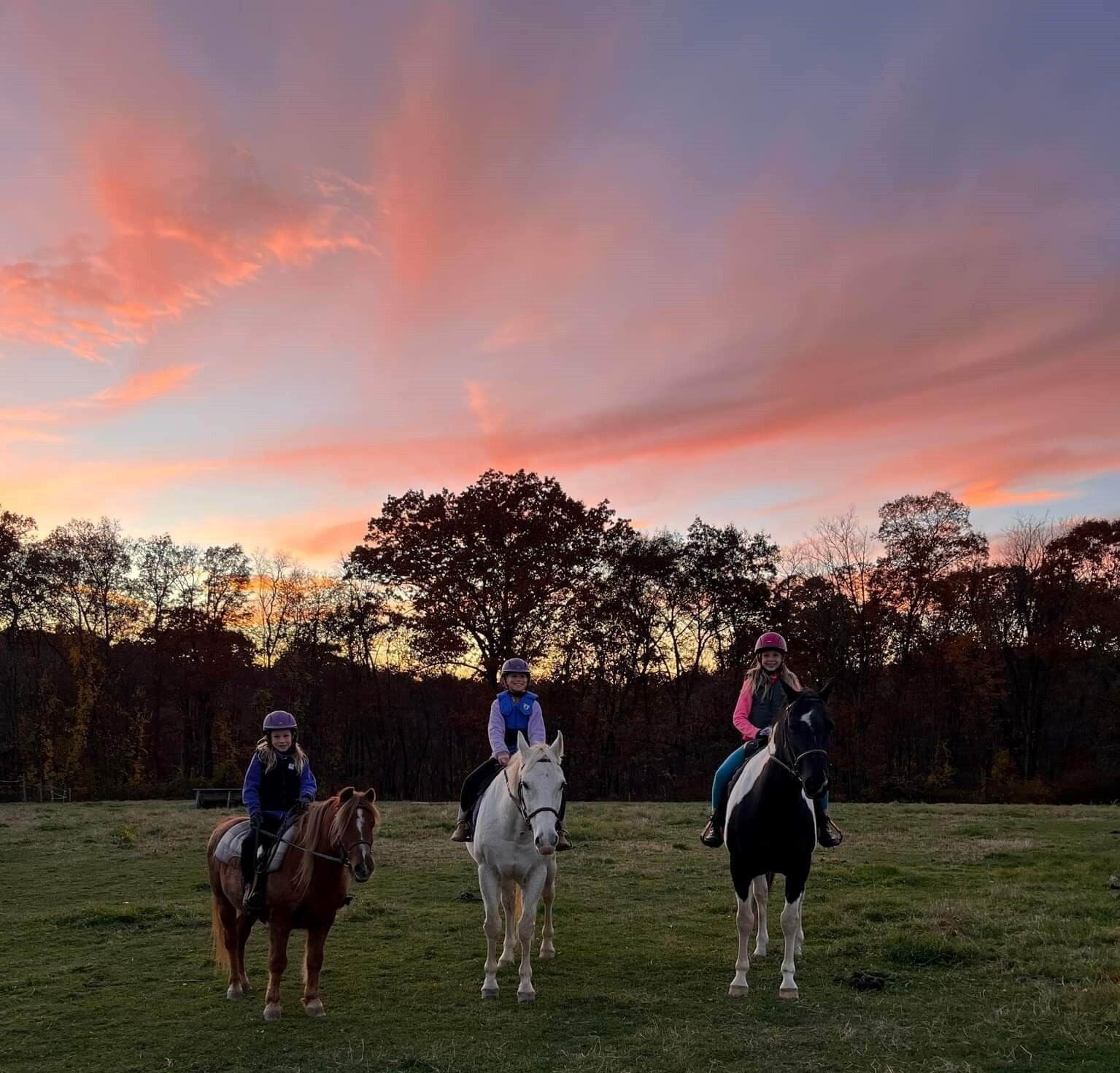 ---
Lessons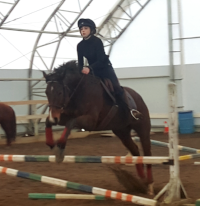 3/30/2022 - PLEASE NOTE THAT RIDING LESSONS ARE CURRENTLY FULL AND THERE IS A SUBSTANTIAL WAITING LIST. IF YOU ARE INQUIRING ABOUT RIDING LESSONS, WE WOULD BE HAPPY TO TAKE YOUR NAME AND PHONE NUMBER. WE DO NOT ANTICIPATE ANY OPENINGS FOR RIDING LESSONS IN THE NEAR FUTURE.
Group lessons are available for those aged 8 years old through adult.  Lessons are typically one hour long and have 3-4 students each.  All students learn grooming, tacking, ground handling skills, and riding. 
Students are paired with horses by their instructor based on rider age, height, weight, skill level, and temperament.  Our instructors can also provide personalized training for individuals who own their own horses and wish to focus on particular skill sets.  To discuss or schedule lessons please contact Carla at 724-496-5535.  If you wish to tour our facility, please contact us to schedule your visit.  For the safety of all guests, staff, volunteers, riders, and animals, LEC does not permit unscheduled guests.
Lesson Fees:
Group Lessons: $40/hour
Half-hour Lessons: $25
If you prefer to pay for you lessons online with a credit or debit card quickly and securely, please visit lutherlyn.com/lessons.  
---
Home School Equestrian Gym Class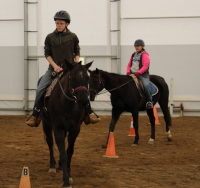 Our equestrian gym class is a program offered to home schooled students during school hours to allow them to earn gym class credits, and build social skills in an equestrian setting. These group lessons meet weekly, spending approximately two hours at the barn.  The students learn proper grooming and tacking skills as well as basic horsemanship on the ground. We incorporate horse care skills into each lesson. Weather and skill permitting, students will enjoy a trail riding.   Horseback riding is a great way to build confidence, and enjoy the therapeutic benefits of horses.
We have have several classes happening each week. For more information or to schedule please contact Carla by email at Stables@lutherlyn.com.  
All students must bring a completed Health History Form & Riding Release to their first class.  
---
Ladies' Day at the Barn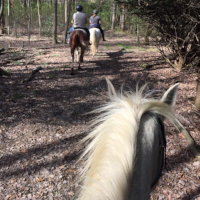 Join us for this unique opportunity for female fellowship and fun!  As adult women always busy and need to take some time to slow down.  Horses are 100% focused on the present.  Unlike humans, they don't dwell in the past or worry about the future.  Just being around them can help us to focus, slow down and become present and better attuned to ourselves, our environment and those around us.  In addition to learning about the nature of our equine friends, we will learn grooming, basic ground work, riding, and much more!  Weather and skill permitting, students may have the opportunity to take a trail ride through Lutherlyn's Enchanted Forest for one class.
JOIN US: 2022 Date TBA
TIME:  2:00pm - 4:00 pm 
Each class is $40 and will be approximately two hours for women 21 and older.  No prior riding experience is necessary; this is great opportunity for beginners!
Boots and helmets are required (don't worry, the LEC has a supply available for use if you do not have your own).  We do have a 200 pound weight limit.
All ladies must bring a completed Health History Form & Riding Release to their first class.  
---
LEC is home to a 4-H group which encourages the development of youth leadership skills, public speaking, and giving back to the community.  In addition to helping with LEC events, our 4-H members have participated in the County Round Up, Big Butler Fair, 4-H Youth Council, and State 4-H Horse Show. 
If you'd like more information or are interested in joining our group, please contact Sue Stein at 724-822-3504.
---
Group Trail Rides
Guided group trail rides are available for groups of two to five by appointment.  These walk-only rides provide a relaxing pace through Lutherlyn's beautiful riding trails.  Riders must be age 12 or older and a 200-pound weight limit applies for all riders.
To discuss schedule availability, please call Carla at 724-496-5535.
---
Scout Programs
LEC works in conjunction with Lutherlyn's Adventure and Environmental Education Programs to provide customized programs for troops of boy scouts and girl scouts.  Contact the Lutherlyn Office at 724-865-2161 to discuss schedule availability and program suggestions.