Events & Clinics
In addition to the lessons and programs offered regularly at the LEC, an assortment of special events provide horse owners with fun and challenging experiences they may not be able to enjoy in their own pastures. 
We are always working to schedule our upcoming events and will update this page as dates are determined.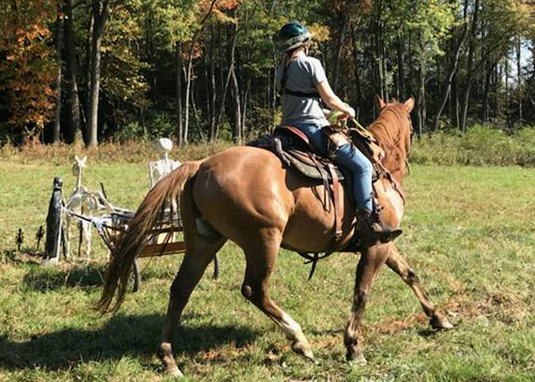 2020 Events
 
---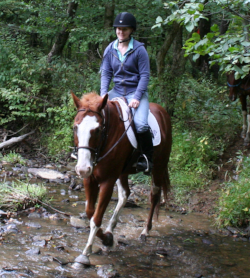 Work Day
Enjoy fellowship, food and giving with folks who love the LEC as much as you do

April 2021 date to be listed soon
Join us on our annual Spring Work Day to help us with annual maintenance and basic yard work and barn upkeep.  Past volunteers have painted jumps, cleaned up fence lines, cleared cobwebs, in addition to a lot of other odd jobs, to help the LEC look and work its best throughout the remainder of the year.  
---
Combined Test Schooling Show
Check back for a late Summer or Early Fall date.
We are opening our farm up to host a combined test.  This local event is a great way to get out and test your skills.  Dressage will be held in our indoor arena.  Stadium Jumping to be held in an enclosed grass field. Grass warm - up available.  Limited stabling available. Parking is a grass field.   
GPS Address: 132 Adventure Ln, Butler, PA 16001 
There will be a volunteer concession stand
**Ride times will be posted below**
---
Summer Riding Day Camp

August 3 - 6, 2020
This camp is for beginner and intermediate level riders as young as 7 years old.  No prior experience is necessary and students will have mounted and unmounted lessons, enjoy crafts, and horse-related games.  
Each day will begin promptly at 9:00 am and conclude at 3:00 pm and will include lunch.
You can learn more or register at lutherlyn.com/ridingcamp.
---
Mini's Camp
August 10 - 13, 2020
Mini's Camp is designed for young horse-lovers (ages 4-6). This day camp will explore the nature of horses and how to safely act around them, how to group, and the basic horseback riding. The goal for this camp is to build a strong foundation for children to build upon in their horse journeys. 
Each day will begin promptly at 9:00 am and conclude at 12:00 pm.  Participants are asked to bring a lunch with them each day as horse work makes kids hungry!
You can learn more or register at lutherlyn.com/miniscamp.
---
Hunter Pace
September 19, 2020
This event will be held at Lutherlyn Rustic Retreat - 
GPS Address: 110 Venango Lane  Prospect PA 16052
We will be hosting a fall Hunter Pace.  Riders can expect a variety of terrain as they ride through the woods, equestrian center and around the fields at camp.  Jump height will range from 18" - 3 ft.  Riders must have at least one other person to ride with.  No one is permitted to ride alone.
There will be a volunteer concession stand.
---
Judged Pleasure Trail Ride
Saturday, October 3, 2020
This event is held at Lutherlyn Rustic Retreat 
GPS Address : 110 Venango Lane Prospect PA 16052
Enjoy our beautiful trails while doing some fun challenges. Our trails are clear and marked for an easy ride. Obstacles will be reasonable in their challenge and safe for horse and rider to complete. Riders are permitted to skip obstacles and just enjoy the trail. . After the ride we will have awards and drawings. 
There is a volunteer concession stand
Learn more or register at lutherlyn.com/jptr
---
Group Trail Rides
Guided group trail rides are available for groups of two to five by appointment.  These walk-only rides provide a relaxing pace through Lutherlyn's beautiful riding trails.  Riders must be age 12 or older and a 200-pound weight limit applies for all riders.
To discuss schedule availability please call Carla at 724-496-5535.
---
Indoor Arena Rental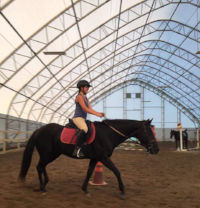 Our beautiful indoor arena is 85' x 150' and features sand footing and overhead lighting.  Pony Clubs, Horse Clubs, and 4-H groups have all enjoyed mounted meetings in our arena.  Rentals are subject to availability and must be made a minimum of 24 hours in advance. 
To discuss rental rates or schedule availability please contact Carla at 724-496-5535.