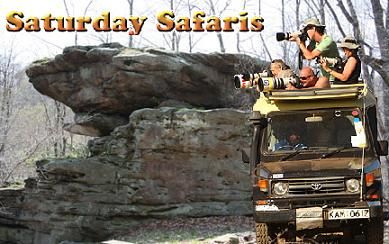 Saturday Safaris
Lutherlyn Saturday Safaris are a great way to spend Saturday mornings! They are designed and open for families of all sizes and shapes, youth groups, scout groups, and any interested parties. The only requirement is that there is an adult responsible for all children.

Time: 9:30 am - 12:00 pm (additional maple session from 1:00 pm - 3:30 pm)
Place: Environmental Education Center at Camp Lutherlyn
Cost: $7.00 per person (children ages 4 and under are free). Payment will be collected at the event.
This fee includes the program, snacks, and beverages.

To Register contact the Environmental Education office at (724) 865-9079 or leep@lutherlyn.com.
---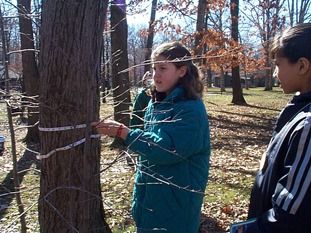 February 1, 2020 – Winter Tree Identification and Healthy Forests – Lutherlyn is home to nearly 100 different kinds of trees, which makes it a great place to learn how to tell them apart.  We will use a key to identify trees, even without their leaves. We will also estimate the ages of some trees and learn how to determine how healthy a whole forest is.  (Registration deadline: January 27)
---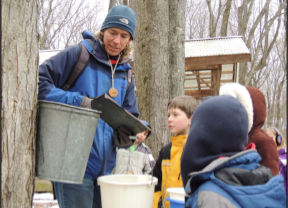 March 7, 2020 -- Maple Syrup Time – This Saturday Safari features winter tree identification, tapping a maple tree, collecting sap, and observing the evaporation process.  Dress to be outside. There will be a morning session from 9:30- 12:00 and an afternoon session from 1-3:30.  Please register for one session only.
(Registration deadline: March 3)
---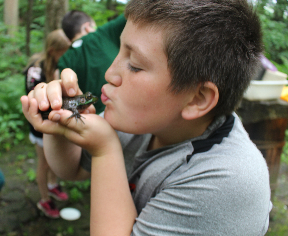 September 12, 2020:  Amphibian Hunt – September is a great time to hunt for frogs, toads, and salamanders.  We will spend some time in the forest and some time at the lake trying to catch these elusive creatures. (Registration deadline: September 8)
---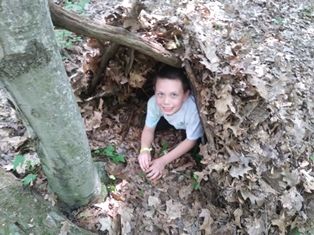 November 7, 2020:  Survival Skills – Learn some of the essentials to surviving in the forest alone.  We will primarily focus on wild edibles, building a shelter, and building a fire.  Dress to be outside.
(Registration deadline: November 3)
---