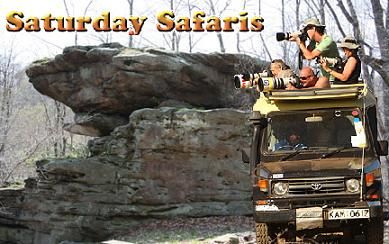 Saturday Safaris
Lutherlyn Saturday Safaris are a great way to spend some time learning about nature in the woods!
The May (Wild Flowers and Wild Edibles) Safaris are $40/family for a 90 minute private program. For $40 you may bring 1 family that resides in the same household (max of 8 people). The program will be offered 9:00-10:30am, 11:00am-12:30pm, 1:00-2:30pm, and 3:00-4:30pm. Small groups can book at $8/person with a max of 10 per group. 
Everyone should bring a mask. For the majority of the outdoor time you will not need to wear a mask but there could be occasions where your instructor will show you something that requires getting closer to see. A mask will be required at that time and anytime that you are indoors.
To register and reserve a time block please contact the Environmental Education Center Office at 724-865-9079 or leep@lutherlyn.com. A credit card payment will be required at the time of the reservation.
---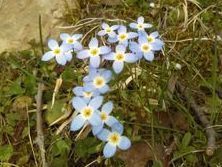 May 1, 2021 – Wild Flowers and Wild Edibles – Enjoy a beautiful spring hike as we look for woodland wildflowers and sample some of the wild forest edibles.  (Tasting is optional, but enjoying the forest is not!)  Dress for the weather and be prepared for some mud along the trail.  (Registration deadline:  April 27)
---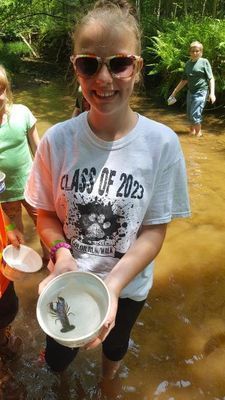 September 11, 2021 -- Stream and Pond Creatures – Spend the morning exploring Miller Lake and Shawnee Run.  We will catch as many different kinds of animals as possible and learn about the aquatic food chain.  Dress to be outside and make sure you bring boots.  (Registration deadline: Sept 6)
---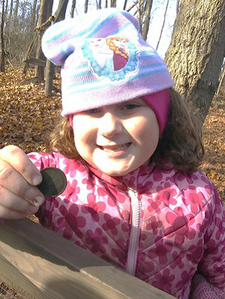 November 6, 2021:  Archaeology & the Venango Trail – In December 1753, George Washington followed the Venango Trail through Lutherlyn on his way home to Virginia.  We will learn more about his trip, visit the trail, and spend some time "digging" at an archaeology site along the trail.   Dress to be outside and in the dirt.  (Registration deadline: Nov 1)
---
February 5, 2022:  Animal Tracking – Learn the basics of identifying animal tracks using tracking keys and measuring skills.  Practice on tracking plates and then hike into the forest and use your skills to find and identify tracks.  Dress warmly. (Registration deadline: Feb 1)
---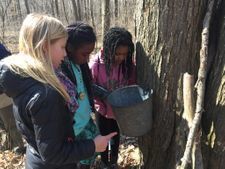 March 5, 2022: Maple Syrup Time – This Saturday Safari features winter tree identification, tapping a maple tree, collecting sap, and observing the evaporation process.  Dress to be outside. There will be a morning session from 9:30- 12:00 and an afternoon session from 1-3:30.  Please register for one session only.   (Registration deadline: Feb. 28)
---