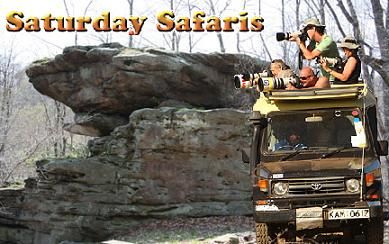 Saturday Safaris
Lutherlyn Saturday Safaris are a great way to spend some time learning about nature in the woods!
Safaris are $8 per person for a 2.5 hour program.  Children age 4 and under are free of charge.  Each Safari program will begin at 9:30 am at the Environmental Education Center at Lutherlyn.  (The Maple Sugaring session will also have an additional offering from 1 - 3:30 pm.)  Payment will be collected prior to the start of the program.  
To register please contact the Environmental Education Center Office at 724-865-9079 or leep@lutherlyn.com. 
---
February 5, 2022:  Animal Tracking – Learn the basics of identifying animal tracks using tracking keys and measuring skills.  Practice on tracking plates and then hike into the forest and use your skills to find and identify tracks.  Dress warmly. (Registration deadline: Feb 1)
PLEASE NOTE that this session will be priced using 2021's fees and group structure to help mitigate COVID-19 risk:
The February 2022 Safari is $40/family for a 90 minute private program. 
For $40 you may bring 1 family that resides in the same household (max of 8 people).
The program can be offered 9:00-10:30am, 11:00am-12:30pm, 1:00-2:30pm, and 3:00-4:30pm.  Small groups can book at $8/person with a max of 10 per group. 
---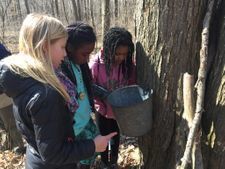 March 5, 2022: Maple Syrup Time – This Saturday Safari features winter tree identification, tapping a maple tree, collecting sap, and observing the evaporation process.  Dress to be outside. There will be a morning session from 9:30- 12:00 and an afternoon session from 1-3:30.  Please register for one session only.   (Registration deadline: Feb. 28)
---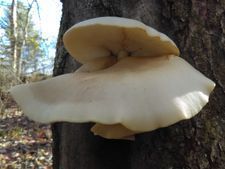 September 17, 2022 – Introduction to Mushrooms and Edible Plants – Learn some of the basics of identifying mushrooms and common edible plants.  The fall is a great time to look for all kinds of interesting fungi.  Dress to be outside.  (Registration deadline:  September 13)
---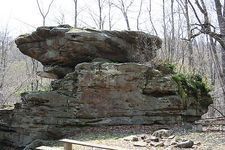 November 5, 2022 -- Geology and the Rocks of Lutherlyn – Hike to one of Lutherlyn's most unique places, Chapel Rock, and learn about the rock cycle.  Weather permitting, we will climb Chapel Rock.  We will also learn about the geology of western PA as we hike through a  beautiful stream valley.  There will also be a time to stop by Tunnel Rock, Table Rock, and the Rock Shelter.  Dress to be outside.  (Registration deadline: Nov 1)
---