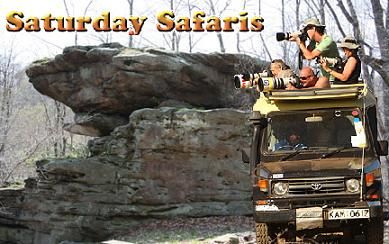 Saturday Safaris
Lutherlyn Saturday Safaris are a great way to spend some time learning about nature in the woods!
The September (Amphibians) and November (Survival Skills) Safaris are $40/family for a 90 minute private program. For $40 you may bring up 1 family (max of 8 people). The program will be offered 9:00-10:30am, 11:00am-12:30pm, 1:00-2:30pm, and 3:00-4:30pm. Groups can book at $8/person with a max of 10 per group. 
Everyone should bring a mask. For the majority of the outdoor time you will not need to wear a mask but there could be occasions where your instructor will show you something that requires getting closer to see. A mask will be required at that time and anytime that you are indoors.
To register and reserve a time block please contact the Environmental Education Center Office at 724-865-9079 or leep@lutherlyn.com. A credit card payment will be required at the time of the reservation.
---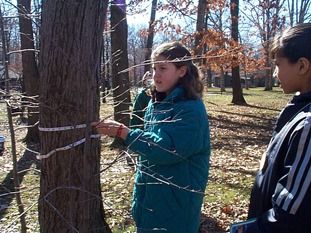 February 1, 2020 – Winter Tree Identification and Healthy Forests – Lutherlyn is home to nearly 100 different kinds of trees, which makes it a great place to learn how to tell them apart.  We will use a key to identify trees, even without their leaves. We will also estimate the ages of some trees and learn how to determine how healthy a whole forest is.  (Registration deadline: January 27)
---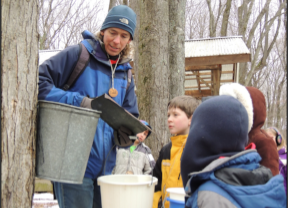 March 7, 2020 -- Maple Syrup Time – This Saturday Safari features winter tree identification, tapping a maple tree, collecting sap, and observing the evaporation process.  Dress to be outside. There will be a morning session from 9:30- 12:00 and an afternoon session from 1-3:30.  Please register for one session only.
(Registration deadline: March 3)
---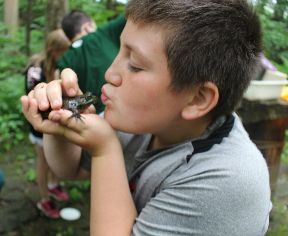 September 12, 2020:  Amphibian Hunt – September is a great time to hunt for frogs, toads, and salamanders.  We will spend some time in the forest and some time at the lake trying to catch these elusive creatures. (Registration deadline: September 10)
---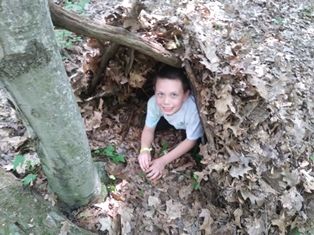 November 7, 2020:  Survival Skills – Learn some of the essentials to surviving in the forest alone.  We will primarily focus on wild edibles, building a shelter, and building a fire.  Dress to be outside.
(Registration deadline: November 3)
---