Lutherlyn Online Store
Campership Gift Certificates
Do you have a child, nephew, niece, grandchild, or neighbor that plans to attend summer camp next summer? Why not buy them a Campership Gift Certificate to help them curb the cost of camp. These certificates may be purchased in any desired amount. Contact Lutherlyn if you would like to know an exact cost for a summer program.
Store Account Gift Certificates
Purchase gift certificates which can be used towards items at our store These certificates can go towards a campers store account or can be redeemed at the camp store throughout the year.
Buy a Brick for Someone!
Another great gift idea is purchasing a brick on Friendship Way! When a brick is purchased you now have the option to identify the brick as a gift for someone and we can send a certificate with a mock-up of your purchased brick to you with your thank you letter. Go to our Buy a Brick webpage for more information and to order.
---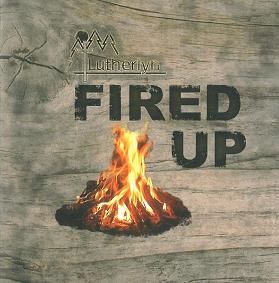 Lutherlyn Camp Songs CD - Fired Up
$14.00 ea.
Song List
1.) Let's Get Fired Up
2.) Every Move I Make
3.) I Believe, I Do Believe
4.) Big House
5.) Mighty Saviour
6.) Jesus Loves Me
7.) Salt and Light
8.) Micah/Light the Fire
9.) Kum Ba Yah
10.) Prince of Peace
11.) One Name
12.) Thy Word
13.) The Light of the World
14.) Sanctuary
15.) Doxology
16.) Benediction
---