Photo Gallery
This page has only a small sampling of photos from events at Lutherlyn. You can follow the link below to our Shutterfly albums or check out our Facebook photos to see our most recent events.
Summer Camp photos will continue to be available on Shutterfly.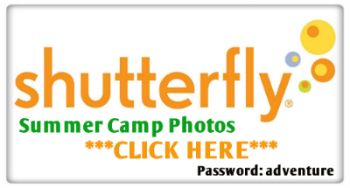 ---
Each summer Lutherlyn hosts a great FREE day to display the variety of programs we offer.  Camp Blast a fun day of horseback riding, campfire, crafts, gaga ball, archery, high ropes course, zipline, bouldering room, hikes, nature activities, hay rides, sports, archaeology, rockets, biking, great food and MORE!  Learn more at lutherlyn.com/campblast you can see a few of the great photos we captured below:
Ladderball & Checkers

Worship in the Amphitheater
Fall Gallery 2015
Fall is an amazing time here at Lutherlyn. Enjoy these photos taken this fall around camp!
Road to Upper Lake Fall

Basket Ball Court Trees

Bell Tower Looking to Octagon
---
Woodland Quilters' Quilt Show 2015
Lutherlyn and the Woodland Quilters would like to thank all the people that came to the Quilt Show this fall! The weekend featured many beautiful quilts, home baked goods, and great prizes. All proceeds of this quilt show goes toward the Lutherlyn Campership Fund! On behalf of the campers, thank you again! Below are some pictures from the event.
Woodland Quilters 2015

Kitchen Stitchen

Quilt Show 1

Quilt Show 2

Quilt Show 3

Quilt Show 4

Quilt Show 5

Quilt Show 6

Quilt Show 7

Quilt Show 8

Quilt Show 9

Quilt Show 10
2015 Wild Women Retreat
Wild Women Weekend at Lutherlyn was great! 54 mothers and daughters had a great time together! Women were able to enjoy our climbing wall, shoot arrows at our archery range, enjoy time out on the water in canoes, get in touch with their crafty and artistic side by joining a painting class and pottery class, among many other fun activities. Here are some pictures from the weekend.
---
Wild Women - 1

Wild Women - 2

Wild Women - 3

Wild Women - 4

Wild Women - 5

Wild Women - 6

Wild Women - 7

Wild Women - 8

Wild Women - 9

Wild Women - 10

Wild Women - 11

Wild Women - 12
---
2015 Judged Pleasure Trail Ride
We had an amazing day! Our Judged Pleasure Trail Ride - War of the Worlds was a success! Thank You to the 70+ riders who came to support our programming, the volunteers who gave up family time to help us and MOST OF ALL --- Thank You to Mary Anne Kristophel who puts in an endless amount of hours organizing this ride. You are so wonderful to us! Here are some photos from the event.
JPTR - 1

JPTR - 2

JPTR - 3

JPTR - 4

JPTR - 5

JPTR - 6

JPTR - 7

JPTR - 8

JPTR - 9

JPTR - 10

JPTR - 11

JPTR - 12
---
Crafty Lady Week-Long Getaway 2015
We had another fantastic week of crafting, quilting, relaxing, and enjoying the beauty of Lutherlyn in the late summer. This fall, Vie Dunmyre also conducted the another beginner quilting class for the Woodland Center for Arts & Crafts.
Crafty Lady 2

Crafty Lady 3

Crafty Lady 4

Quilt Class 1

Quilt Class 2
---
2015 Trinity Pines Club Banquet
Thank you to everyone who came to the Trinity Pines Club Banquet this year! We were so glad you could come and celebrate all that God is doing here at Lutherlyn... because of you! We were served and entertained with great camp songs by the Lutherlyn Summer Staff and Randy updated us on everything exciting going on this year.
The 2015 Cornerstone Award was given to Stan Graf for his various contributions to Lutherlyn of his time, talent, and treasure. Thank you Stan for all you do for Lutherlyn!
TPC Banquet - 1

TPC Banquet - 2

TPC Banquet - 3

TPC Banquet - 4

TPC Banquet - 5

TPC Banquet - 6

TPC Banquet - 7

TPC Banquet - 8

TPC Banquet - 9

TPC Banquet - 10

TPC Banquet - 11

TPC Banquet - 12
---


Spring Tour 2015
Spring is a beautiful time of year at Lutherlyn. Here are some pictures taken around camp throughout the season.
Upper Lake Road

A-frame Village Spring

Lakeside Chapel

Looking toward Rice Hall

Amphitheater

Lower Lake from Dam

Upper Lake Bridge

Purple Iris at Dining Hall

Flowers in the Woods
---
CampBlast! 2015
CampBlast was great! It was a beautiful, warm day and we counted over 1,000 people taking advantage of all the free fun! Thank you for coming and thank you to our volunteers for making this event a success!
Welcome to Camp Blast!

Front of Dining Hall

Food for All

Busy Dining Hall

Safety First

Pony Ride

Summer Camp Table

Fishing Success!

Upper Lake Fishing

Family Fishing

Stables Shuttle

Wagon Rides
---
Chef's Tasting Fundraiser, April 2015
Chef Mike hosted a delicious and inspiring event enjoyed by over 60 friends of Lutherlyn. His seven-course menu included filet mignon, swordfish, wild boar wontons, roasted red pepper and fennel soup, and bread pudding. Wine pairings were provided by Linda and Kevin Mathias and musical entertainment was from cellist Robin Hasenpflug and percussionist Andy Hasenpflug.
Chef's Tasting 1

Chef's Tasting 2

Chef's Tasting 3

Chef's Tasting 4

Chef's Tasting 5

Chef's Tasting 6

Chef's Tasting 7

Chef's Tasting 8

Chef's Tasting 9
---
Spring Work Day 2015
We had a great turnout for Work Day last weekend. Over 85 volunteers worked on log splitting, cleaning the amphitheater, wood staining, mulching around main camp buildings, trail maintenance, Shaulis Village roofing reparis, cleaning up the fallen branches on the lawns, and giving Lakeside Chapel a facelift. Thank you to our wonderful volnnteers for making this day very productive.
Spring Work Day 1

Spring Work Day 2

Spring Work Day 3

Spring Work Day 4

Spring Work Day 5

Spring Work Day 6

Spring Work Day 7

Spring Work Day 8

Spring Work Day 9
---
Mystery Quilt Retreat 2015
We had a great time at this year's weeklong Mystery Quilt Retreat. This was the second of four quilting and crafting retreats that happen each year.
Mystery Quilt 1

Mystery Quilt 2

Mystery Quilt 3

Mystery Quilt 4

Mystery Quilt 5

Mystery Quilt 6
---
Wintertime at Lutherlyn
See what Lutherlyn looks like under a blanket of snow!


Winter Gallery 1

Winter Gallery 2

Winter Gallery 3

Winter Gallery 4

Winter Gallery 5

Winter Gallery 6

Winter Gallery 7

Winter Gallery 8

Winter Gallery 9

Winter Gallery 10

Winter Gallery 11

Winter Gallery 12
---
Winter Retreat 2015
This year's Winter Retreat was full of snow and fun! Over 40 campers enjoyed snow tubing, sledding, warm food,and Bible study with some of their favorite counselors from last summer.


Winter Retreat 1

Winter Retreat 2

Winter Retreat 3

Winter Retreat 4

Winter Retreat 5

Winter Retreat 6

Winter Retreat 7

Winter Retreat 8

Winter Retreat 10

Winter Retreat 11

Winter Retreat 12

Winter Retreat 13
---
Advent Retreat 2014
Our relaxing family retreat to usher in the Advent Season was great! Carols, wreath making, cookie decorating, ornament making, Bible study, an Agape meal, and quality time with family and friends were just some of the things we did at advent retreat. Some pictures are posted here but visit our Facebook page for the entire collection!
Advent Retreat 1

Advent Retreat 2

Advent Retreat 3

Advent Retreat 4

Advent Retreat 5

Advent Retreat 6

Advent Retreat 7

Advent Retreat 8

Advent Retreat 9

Advent Retreat 10

Advent Retreat 11

Advent Retreat 12