Crafting Retreats at Lutherlyn

Do you feel like you need a vacation just so you can finish a project or try your hand at a new crafting hobby? 
Lutherlyn's Crafting Retreats are the perfect opportunities for you!
You choose the length of your stay and bring your quilting, scrapbooking, or other craft supplies, and we take care of the rest!  
(If you're looking to register for 2022's crafting retreats you'll need to wait just a few weeks.  We anticipate online registration opening for 2022's Crafting Retreats in late November.)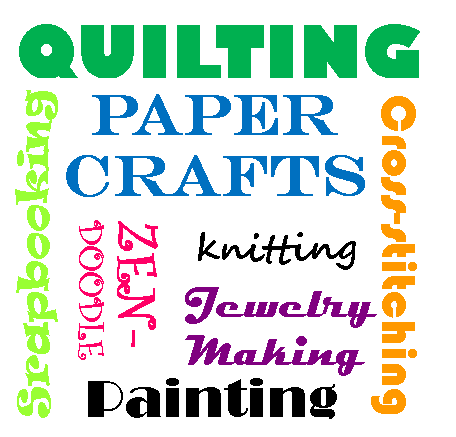 Retreat Focus
Lutherlyn's Crafting Retreats provide time to work on projects while offering a lot of fun and fellowship with fellow crafters.  You'll be provided with your own table/work space with access to electricity.  Our Crafty Ladies have varied interests such as quilting, weaving, scrapbooking, knitting, jewelry making, painting, and many others.  Some ladies come with friends and some arrive alone and make friends while crafting, but everyone shares a lot of laughs. 
2021 Schedule of Retreats
September 7-12, 2021
Registration Deadline: August 30th
November 16-21, 2021
Registration Deadline: November 8th
2022 Schedule of Retreats
January 11 - 16, 2022
Registration Deadline: January 3
March 15 - 20, 2022
Registration Deadline: March 7
September 6 - 11, 2022
Registration Deadline: August 29
November 15 - 20, 2022
Registration Deadline: November 7
Lutherlyn's Mask Policy:
At this time, all individuals (regardless of vaccination status) are required to wear a mask inside Lutherlyn's buildings (including the dining hall).  
Facilities
Dining:
Meals are served buffet style at designated meal times in our Dining Hall.  Drinks and lots of snacks are available all day.  Our chef can accommodate dietary needs as necessary.  Please include information regarding your needs when registering (food allergies, gluten free, vegetarian, etc.) so we may plan appropriately for your stay.  Typically breakfast is served at 8:10 am, lunch at 12:15 pm, and dinner at 5:00 pm.  Many of our crafters bring cookies, crackers, and candy to add to the snack buffet, you are welcome to do so, but certainly not required.
Accommodations:
Our cabins are equipped with central heating, carpeting, and full bathroom facilities (shower, toilet, and sink).  Each family style cabin features 6 twin beds.  Guests provide their own linens and toiletries.
A limited number of private rooms are available for an additional $20/night.  Please list "Private Room" in the Cabin Buddies field when you register, and include the extra fee in your payment.
Registration
Space is limited.  Registrations must be received by the deadline listed above.  We encourage you to use the online form below to complete your registration.  Registrations may also be completed using the form found within the printable brochure above.  You can also pick up pre-printed forms at the Lutherlyn office during regular business hours (Monday - Friday, 9 am - 4:30 pm).
Cancellation Policy:  
A $40.00 non-refundable cancellation fee is in effect for cancellations made within 14 days of the scheduled retreat.
Pricing:
Please use the form below (or the pricing chart found in the printable brochure below) to determine the cost of your stay.  Pricing is based upon your day/time of arrival and departure and whether you plan to commute or stay over-night.
Schedule
Each of Lutherlyn's Crafting Retreats follows a similar schedule.  You can choose to arrive as early as 2:00 pm Tuesday afternoon and the retreat concludes after lunch Sunday.  Friday evening after most of our weekend crafters arrive we enjoy group devotions.  Saturday afternoon features the option of a 10 minute chair massage.  Chair massages are $10 (not included with the cost of your stay) and guests pay the massage therapist directly.  Saturday evening (on occasion it's Friday evening) includes a tasty seasonal snack.  Saturday or Sunday morning a worship service is held for those who wish to attend.  These worship services are typically led by a volunteer pastor and usually feature guitar accompaniment with hymns.  The rest of your stay is up to you!  You can stay up late, sleep-in, or be an early riser.  Many of our guests also take short trips to local quilt shops and stores.  
How to get to Lutherlyn
Please only enter Lutherlyn's grounds via our main entrance from Dick Road.  If you're using GPS our physical address is 500 Lutherlyn Lane  Butler, PA 16001.  Once you arrive for your stay please check in at the Dining Hall.  We have a loading/unloading area on the far side of the Dining Hall where you can unload all of your crafting supplies.  If you're staying overnight we can then direct you to your assigned cabin.  
From the West:
Take Interstate 79 to Route 422 (the Butler/New Castle exit) and head east 8.2 miles. Make a right hand turn at the 84 Lumber onto Dick Road. The main entrance to the camp is 1.5 miles down the road. The camp driveway will take you directly to the main parking lot and the camp office.
From the East:
Take Route 8 to Route 422 and head west (towards New Castle) 7 miles to the 84 Lumber. Make a left hand turn on to Dick Road. The main entrance is 1.5 miles down the road. The camp driveway will take you directly to the main parking lot and the camp office.
---
Crafting Retreat Online Registration
Lutherlyn prefers online registrations to conserve resources and to more quickly serve you.  Please register online if you are able to do so.
Create an Account and Register on our Online Registration Portal
(You will be navigated to a different website where you will create a profile that can be reused from one retreat to the next.)