Fall 2020 Quilting/Crafting Retreat
We are happy to offer quilting/crafting retreats this fall.
Please know that they will not resemble the usual quilting/crafting retreats.
This will be more of a private retreat to get away, stay in your own private cabin half, and work on projects. It will not be as "social" of an occasion as the retreats usually are.
Friday, Sept. 11 (5pm) – Sunday, Sept. 13 (3pm)
Friday, Oct. 9 (5pm) - Sunday, Oct. 11 (3pm) 
Monday, Nov. 16 (5pm) – Wednesday, Nov. 18 (3pm)*
FULL - Friday, Nov. 20 (5pm) – Sunday, Nov. 22 (3pm)* - FULL
*If you would like to come to both of the November retreats, you can leave your stuff at your cabin and your work station between the two retreats. Lodging and meals are not available between the two (for disinfecting and cleaning between groups) but you are welcome to leave your belongings in your cabin and meeting room for free between the two retreats. 
To register for the Quilting/Crafting retreat, there are several documents are required.
·         Online or paper registration form with full payment
·         Signed (or E-Signed) Lutherlyn COVID-19 Policies and Waiver of Liability
The registration deadline for the September retreats is September 1 and for the November retreats is November 9.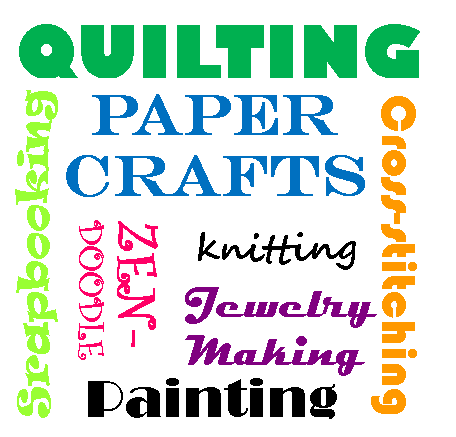 ---
The details:
$150 for 2 nights lodging in a private cabin half, 5 meals, snacks, and workspace.
$90 for commuting – 5 meals, snacks, workspace.
20 guests maximum, each in their own private cabin half and with their own workspace.
The Large Dining Room will be set up with individual tables (distanced) throughout the room.
Masks are required (must be a mask; not a face shield) while inside the dining hall (at your worktable, when walking around, and when getting food). There are no medical exemptions for masks. If you are not able to wear a mask in the dining hall, please wait to join us for a quilting/crafting retreat until this requirement is lifted.
Upon arrival, your temperature will be taken with a "no contact" thermometer and you will be asked a series of screening questions while you are still in your vehicle.
Meals will be plated by kitchens staff. Guests will eat at individual tables on the dining hall porch or at seats that are appropriately distanced in the dining hall.
Individually plated/wrapped snacks will be provided by Lutherlyn. Guests can bring their own snacks but please do not bring snacks to share.
A packet of individual devotions/worship will be provided. There will not be a group gathering for worship.
Sadly, there will not be a quilt shop, massages, a Christmas kit, or favors.
Schedule:
Day 1

5:00-7:00pm – Arrival/Move in (no early birds please)
7:15pm - Welcome and opening Devotions
Evening Snack

Day 2

8:15am – Breakfast
12:15pm – Lunch
5:15pm – Dinner
Evening Snack

Day 3

8:15am – Breakfast
2:15pm – Lunch
3:00pm – Must be moved out of cabin and Dining Hall
Cancellation:
We understand that the information related to covid-19 is constantly changing and that each individual needs to make their own decision about attending related to their own comfort level. Additionally, the expectations related to Covid symptoms and exposure are outlined in the Lutherlyn Covid-19 Policies. Cancellations will be accepted with full refunds.
Facilities
Dining:
Meals are served at designated meal times in our Dining Hall.  Our chef can accommodate dietary needs as necessary.  Please include information regarding your needs when registering (food allergies, gluten free, vegetarian, etc.) so we may plan appropriately for your stay.  
Accommodations:
Our cabins are equipped with central heating, carpeting, and full bathroom facilities (shower, toilet, and sink).  Each family style cabin features 6 twin beds.  Guests provide their own linens and toiletries.
How to get to Lutherlyn
Please only enter Lutherlyn's grounds via our main entrance from Dick Road.  If you're using GPS our physical address is 500 Lutherlyn Lane  Butler, PA 16001.  Once you arrive for your stay please check in at the Dining Hall.  We have a loading/unloading area on the far side of the Dining Hall where you can unload all of your crafting supplies.  If you're staying overnight we can then direct you to your assigned cabin.  
From the West:
Take Interstate 79 to Route 422 (the Butler/New Castle exit) and head east 8.2 miles. Make a right hand turn at the 84 Lumber onto Dick Road. The main entrance to the camp is 1.5 miles down the road. The camp driveway will take you directly to the main parking lot and the camp office.
From the East:
Take Route 8 to Route 422 and head west (towards New Castle) 7 miles to the 84 Lumber. Make a left hand turn on to Dick Road. The main entrance is 1.5 miles down the road. The camp driveway will take you directly to the main parking lot and the camp office.
Crafting Retreat Online Registration
Create an Account and Register on our new Online Registration Portal
(You will be navigated to a different website where you will be able to create a profile that can be reused from one retreat to the next)