Riding Day Camp Registration Form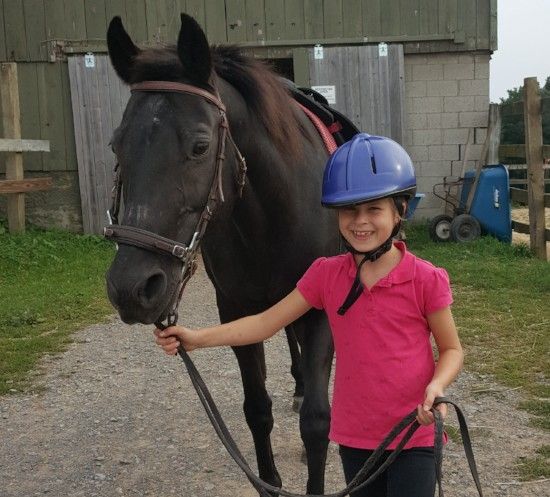 Riding Day Camp
Camp is 4 days for a fee of $300 and includes equine activities and some fun camp-themed activities.  Each day will begin promptly at 9:00 am and conclude at 3:00 pm.  Students must bring their own lunch.  Each session is limited to a maximum of 10 students.
Beginner & Intermediate Level 
August 8 - 11, 2022 (Mon - Thurs)

Typically we will spend each morning focused on equine knowledge and skills, which will include both mounted and unmounted lessons.  After lunch we will enjoy fun camp activities like crafts, swimming, and games.  
---
Requirements
This camp is for beginner and intermediate level riders as young as 8 years old.  No prior riding experience is necessary.
A completed COVID-19 Waiver, Health History Form, and Riding Release are needed for each student at the time of registration.  You will be prompted to complete them each during the registration process on Lutherlyn's Online Portal.  
All riders are required to wear jeans (or riding breeches), boots, and a helmet.  (Don't worry if you don't have boots or a helmet, you can borrow them from us.)
What to Bring
swimsuit
towel
tennis shoes
sunscreen
water bottle
Approximately a week before camp you will receive a more detailed schedule and "What to Bring" list.
---
Registration
Registration will open on February 1st.  You can register your student via Lutherlyn's Online Registration Portal.
Login (or create a new user account) to Lutherlyn's Online Registration Portal at https://lutherlyn.campbrainregistration.com to register your student.