Mini's Camp Registration Form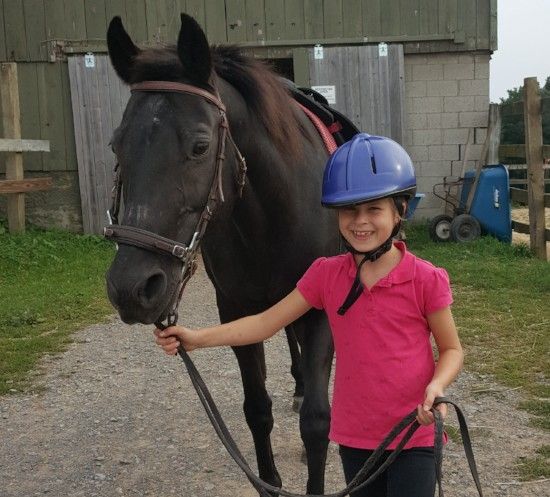 August 9-12, 2021
2021's Mini Camp is FULL and cannot accept additional campers. 
Please join us for mini camp 2022!
Camp is 4 days for a fee of $150 and includes equine activities and some fun camp-themed activities.  Each day will begin promptly at 9:00 am and conclude at 12:00 pm. Session is limited to a maximum of 10 students. 
Mini's Camp is designed for young horse-lovers (ages 4-6). This day camp will explore the nature of horses and how to safely act around them, how to group, and the basic horseback riding. The goal for this camp is to build a strong foundation for children to build upon in their horse journeys. 
Registration
You can register your student using the online form below.
---
Requirements
A Health History Form and Riding Release are needed for each student and be must accompany your student on the first morning of the session.  You can print and complete the forms below.  Copies are also available at the Equestrian Center.
All riders are required to wear jeans (or riding breeches), boots, and a helmet.  (Don't worry if you don't have boots or a helmet, you can borrow them from us.)
What to Bring
packed lunch
sunscreen
water bottle
---
Please complete the form below to register for one or more Riding Day Camp Session. Please fill out a separate form for each child. Fields marked with a "*" denote a required response.
Parent/Guardian/Primary Contact Information
Payment Information
Payment in full is due at the time of registration.  Cancellations within two weeks of your registered session are not eligible for a refund, though medical and emergency exceptions may apply.  Refund decisions are at the sole discretion of Lutherlyn and/or the Equestrian Center Manager (Carla).
Your transaction will be processed securely.  By submitting this form, you agree to the card being charged at the time of form submission, and to the terms and policies listed above.  You will receive an automatic email confirmation.  All registrations are reviewed by a member of Lutherlyn's staff who may contact you, in the event of an error or omission, using the contact information you have provided.  Additionally, you will receive an information sheet with driving directions and a suggest list of items to bring.
If you have any questions please contact Carla, the Equestrian Center Manager at 724-496-5535 or stables@lutherlyn.com.