Equestrian Gym Class Registration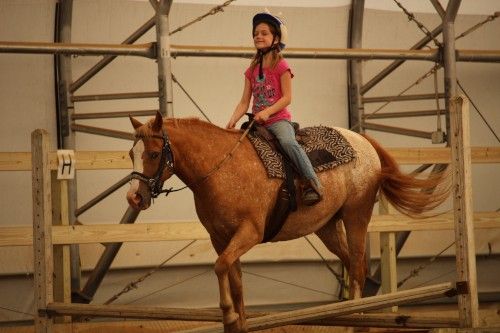 Our equestrian gym class is a program offered to home schooled students during school hours to allow them to earn gym class credits, and build social skills in an equestrian setting. These group lessons meet weekly, spending approximately two hours at the barn.  The students learn proper grooming and tacking skills as well as basic horsemanship on the ground. We incorporate horse care skills into each lesson. Weather and skill permitting, students will enjoy a trail riding.   Horseback riding is a great way to build confidence, and enjoy the therapeutic benefits of horses.
For more information please contact Carla via email at stables@lutherlyn.com.  
All students must bring a completed Health History Form & Riding Release to their first class. A downloadable PDF is available below. 
**** If you have a child who has riding lesson experience please contact Carla to join one of the existing Home School Groups***
Equestrian Gym Class Sessions are not scheduled in June, July, or August to accommodate our great Summer Camp Programs (like Horse Camp!).  You can learn more at lutherlyn.com/summercamp.
To learn about Lutherlyn's Environmental Education opportunities for homeschool students please visit www.lutherlyn.com/ee.
---