Legacy Giving
---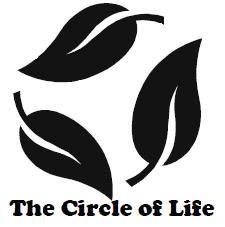 The Circle of Life
The Circle of Life is an collection of caring people who are committed to helping assure the financial stability of Lutherlyn for generations to come. They express their concern and give concrete help by including Lutherlyn in their thoughtful estate planning.
The donor may direct the estate gifts to be used for providing children the opportunity to attend Lutherlyn; or for capital improvements at Lutherlyn; or for other programs and services offered by Lutherlyn. Undesignated funds which the Board of Trustees can use where needed are always greatly appreciated. It is up to the donor to decide where the money goes.
Circle of Life Members, by including Lutherlyn in their estate plans are assuring this ministry will continue long into the future. Members are also benefiting themselves as they make gifts from their estates.
You are cordially invited to join the special friends of Lutherlyn who make up the Circle of Life. Simply complete the Legacy Giving Contact Request Form. You will be sent helpful information. There is absolutely no obligation. You may also choose to download the Circle of Life brochure at the bottom of the page.
---
Campership Endowments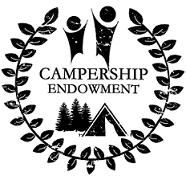 The Endowed Campership Fund is an attractive way to provide camperships to kids who would otherwise be unable to attend camp. Several named and endowed camperships have been established at Lutherlyn over the years -- benefiting deserving campers annually. When a gift is "endowed", the initial principal is preserved in perpetuity and awards are made from the annual earnings. This, simply stated provides a level of current support, while providing a reliable source of funds for the future. An endowed gift is a gift that keeps on giving Endowed gifts may be restricted for specific purposes, such as camperships, program support, staff development, etc. They may also be given unrestricted, allowing Lutherlyn to use the annual earnings where the need is greatest. Endowed gifts make up a significant part of Lutherlyn's Endowment Fund and hold the key to the future strength and vitality of Lutherlyn and its ministry. If you are interested in more information about Endowed Camperships, please complete the Legacy Giving Contact Request Form.
---
Thrivent Choice Dollars

Thrivent Choice Dollars gives people the opportunity to designate which non-profit organization their "charity dollars" would benefit. The funds we receive play a pivotal role in the programs we provide and the facilities we maintain. In 2018, we received nearly $25,000 from Thrivent Policy Holders who made Lutherlyn one of their choice organizations!
Make Lutherlyn one of your choice organizations by making your annual designation before March 31, 2019 for your 2018 dollars.
HOW TO DIRECT YOUR CHOICE DOLLARS
 1.) Call 1-800-THRIVENT (1-800-847-4836) and state "Thrivent Choice" when prompted
2.) Visit the Thrivent Choice Website and search "Lutherlyn"
If you have any questions about the Thrivent Choice program through Lutherlyn, please complete the Legacy Giving Contact Request Form.
THANK YOU FOR YOUR SUPPORT OF LUTHERLYN THROUGH THRIVENT CHOICE!
---
Legacy Giving Related Media