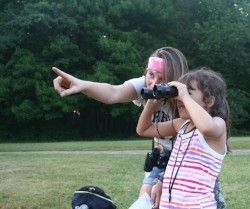 Summer Camp FAQ's
INITIAL REGISTRATION
When can I register for summer camp?

Summer camp registration officially opens on February 1st. Around this time the Summer Camp brochure is mailed out which includes a registration form. An Early Bird discount is available to registrations that arrive before May 1st. Registrations are still accepted throughout the summer for upcoming programs.

How do I register for summer camp?

Registrations are accepted online and through the mail. A $100 deposit is required for each initial registration. When the registration and deposit are received, you will be sent an e-mail confirmation with a link to all of the information and forms that are needed prior to your camper arriving at camp. All of the forms are filled out in your online account.

What if I can't afford to send my child to summer camp?

Financial Assistance is available for campers who cannot afford to pay the entire camp fee. Please contact a Lutheran Pastor or Lutherlyn for an application. We are committed to offering a Christ-centered community that nurtures our camper's growth in their faith. Lutherlyn promises never to turn a child away from the opportunity to grow stronger in their faith because of financial circumstances.

Where do campers stay?

Campers live in cabins with trained counselors and support staff. Junior and Junior High programs will have no more than 8 campers in each cabin. Senior High will have no more than 10 campers per cabin. Take a tour of our cabins and facilities to see where they will be living for the week.

What programs are available for my child?

We have a wide variety of programs available. Classic Camp is available most weeks of the summer and a number of specialty camps are offered different weeks throughout the summer. Visit the Summer Programs page to learn more about each program.

How old do you have to be to stay at camp?

Overnight programs are available for campers entering 2nd grade in the fall through recent high school graduates. Our half-week program, Young Folks, is for campers entering grades 2-3. "Juniors" will enter grades 4-6 in the fall. "Jr. Highs" will enter grades 7-9. "Sr. Highs" will enter grades 10-12 or just graduated.

Who will be watching my child?

The Lutherlyn staff consists of 60 dedicated people specially trained (including First Aid and CPR) to ensure a safe and enjoyable ADVENTURE IN FAITH! All summer staff participate in a 13-day intense training program to prepare them in the two weeks before campers arrive. A registered nurse, certified water-safety instructor, and lifeguards are in attendance at camp all summer long to provide for the health and safety of each camper. A criminal background check and check of the National Sex Offender Registry is completed for every staff member and volunteer. Our staff is led by Deacon Debra Roberts, Executive Director.
---
BEFORE YOU GET HERE
What should my child bring to camp?

A "what to bring" list is included in the parent handbook. The parent handbook is included in your confirmation e-mail and can be found at Downloads & Publications page.

How do I submit my paperwork to complete my registration?

At least two weeks prior to your camper's arrival you must submit or mail the Parent Profile/Food Service Form and Health History Form through the online account created through the online registration process. You can access your Online Portal at any time. If you need to make changes after submitting the forms, please contact the office to reopen the forms by sending an e-mail to registrar@lutherlyn.com or calling 724-865-2161.

For campers with medications, the Camper Medication List Form (included with the registration confirmation email) must accompany your camper at check-in. If you do not bring these forms, you will need to complete them at check-in (separate forms are required for each camper). You can also find this form on our Downloads & Publications page.

You may mail a check to pay your remaining summer camp balance and make a store account deposit with your paperwork or you may make an online payment in your online account.

How do you handle food allergies?

We are dedicated to making every accommodation necessary for campers with food allergies and intolerances. Vegetarian meals are also available upon request. In order to properly prepare for a camper with special dietary concerns it is necessary to complete the "dietary concerns" section of the online forms. Children with no dietary concerns do not need to fill out that section.

How does the store account work and how much money should I deposit?

Campers do not carry cash on them during the week. Children use their store account to purchase drink and snack items at our camp store and crafts at our craft cabin. Rocketry campers are encouraged to have a little more store account money in case they wish to purchase additional rocket kits throughout the week. Campers are discouraged from buying clothing items until closer to the end of the week or when the store is open during pick-up time so they do not spend their whole account on a shirt. A $25-35 deposit is the normal recommended amount. Any leftover money on each store account will be returned to the camper in an envelope at the last meal before pick-up.

How can I add money to my child's store account?

You can add a store account during the initial registration process when you get to the "Camp Store" screen after selecting which program your camper(s) will attend. If you have already registered your child and wish to add a store account or add money to a store account, please contact the office at 724-865-2161 and we can complete the process over the phone. You can also contact the registrar via email at registrar@lutherlyn.com.

What time is Sunday Check-In?

Sunday Check-In is from 2:30 pm - 4:00 pm on the Dining Hall Porch. If you have medications and the medication form, please take them with you to check-in. Do not bring your luggage to check-in. You will be able to drive closer to the cabin to unload your camper's belongings after check-in.

Can I find out what cabin my child is staying in early?

Actual cabin assignments are not made until late in the week preceding your arrival. Cabin assignments are not given out prior to the campers' arrival on Sunday.

What if I have to pick up my child early?

If your camper is leaving early, please fill out the "early pick-up" section of your online account. When the camper is picked up, the adult picking up the child will be asked for proof of identification (Driver's License).

What if someone else is going to pick up my child?

When you move your camper into his/her cabin, the counselor will have a form for you to tell us who will be picking up your child.
---
WHILE AT CAMP
What will my kids eat?

Campers eat three full meals a day. Meals are served buffet-style. Fresh fruit and WOW Butter (peanut free alternative) & jelly are available at every meal. A salad bar is available during lunch and dinner. Each day campers also have an evening snack time and an afternoon snack during store time.

How will medications (prescription and over-the-counter) be handled?

Medications should come to camp in a gallon size zip lock bag, in the original bottles, with the medication form in the bag. At check-in each family will meet with a camp nurse to turn in medications and review the instructions for the week. Medications are dispersed throughout the week by our camp nurse(s). Our camp nurses are licensed registered nurses and are on-site all week long.

There has been a change to the Camper Medication List. Please note the following changes:

The camp has standing orders from a physician that include Benadryl, Caladryl, antibiotic ointment, Milk of Magnesia, Robitussin, Tylenol, Visine, Acetaminophen, Ibuprofen, Diphenhydramine, Dramamine, Tums, Emetrol, and Hydrocortisone Cream. To help simplify the check-in process, please do not send these medications to camp with your child – we have them.

If your camper requires over-the-counter medications that are not listed above (including vitamins or supplements) they must come in a labeled prescription bottle or with a written and signed order from a licensed physician, dentist, nurse practitioner, physician's assistant, or prescribing pharmacist. We cannot accept prescriptions from chiropractors, nutritionists, homeopathic practitioners, or anyone not included in the Nurse Practice Act regulations. We need a labeled prescription bottle or a written, signed order for every medication that comes to camp, including over-the-counter medications that are not included in the standing orders listed above.

This means that over-the-counter medications that do not have a labeled prescription bottle or a written and signed order from a licensed physician, dentist, nurse practitioner, physician's assistant, or prescribing pharmacist cannot be dispensed at camp.

What happens to any money remaining on my camper's store account?

Any remaining money on a campers store account will be given back to them in a small envelope at the last meal before going home.

What's the deal with cell phones?

We know that some parents find it difficult to go a whole week without talking with their child. However, Lutherlyn adheres to a strict "no cell phone" policy. Some important reasons include:

• The safety of your child is our first concern. When campers are able to make phone calls from camp, it creates a potential for "unexpected visitors."
• Camp is an opportunity for campers to "live in the moment" in an "intentional Christian community" in a "place apart." The distraction of phone contact dilutes the experience rather than enhancing it.
• Along with growth in faith, the camp experience is intended to help kids become independent, to build social skills, emotional resilience, and, in a place committed to their success and well-being, to stand on their own. They simply do better and grow more, when they are allowed to do that on their own.

Please help us enforce this policy. Please DO NOT allow your child to bring a cell phone to camp!

How can I contact my camper(s) during the week?

You can send an online message by visiting lutherlyn.com/message. Campers will not be able to reply but your message will be printed and distributed with the mail at lunch. You may also write letters and mail them to: PO Box 355, Prospect, PA 16052. Please include their cabin name on the envelope as well.

How can my camper contact me during the week?

Campers have the opportunity to write letters after lunch each day. Stamps and postcards are available from the camp store or you can send some with your child. We assure you that if anything comes up during the week concerning your child, we will call you.

Where can I see photos of my child at camp?

Photos will be added to our password protected photo site daily so you can see how much fun we are having at camp! Photo Site: www.lutherlyn.shutterfly.com Password: adventure

What time is pick-up?

Campers will be ready to leave Lutherlyn by 8:00 pm on Friday evening. Families are invited to closing worship at 6:30 in the Amphitheater. Horse Camp, Arts Camp, and Musical Theater Camp will perform for families/guests at 5:45 on Friday evening. The camp store will be open from 5:45 - 8:30 pm.