LUTHERLYN ON LOCATION (Day Camp)
Unfortunately, due to a staffing shortage, LUTHERLYN ON LOCATION for the summer of 2022 is cancelled. We are hopeful that this program will return for the summer of 2023. We are sorry for this inconvenience to the host congregations and campers.
Lutherlyn and each host congregation are committed to providing a safe and fun environment for every camper to grow in their faith! We will have a great week doing lots of fun camp activities (games, nature activities, crafts, songs, stories, Bible Study, "campfire", and lots of surprises)!
LUTHERLYN ON LOCATION is a unique blend of outdoor ministry and congregational ministry. In this joint effort between Lutherlyn and congregations, camp provides the program elements (staff, schedule, supplies, curriculum and resources) and the congregations provide volunteer helpers as needed, services, public relations, and involvement in the program as arranged by the director with the congregation's coordinator. LUTHERLYN ON LOCATION is a summer ministry for church and community youth who will be entering grades one through five the following fall.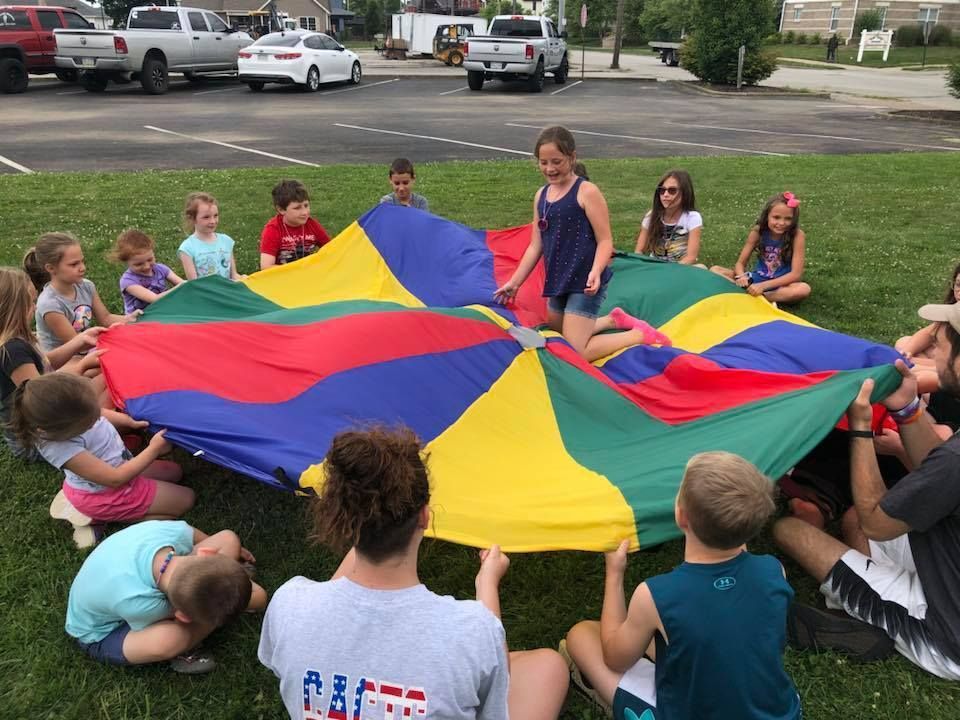 ---
FOR CAMPERS AND THEIR FAMILIES: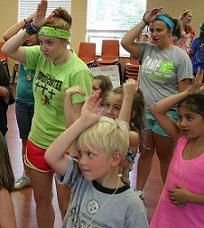 SAMPLE SCHEDULE:
*This schedule is a basic LUTHERLYN ON LOCATION schedule. Each week of LUTHERLYN ON LOCATION is customized for the specific week.
Monday-Friday:
9:00     Arrival and Opening (songs, intro to daily theme)
9:30     Small Group Rotation (craft/nature/group building)
10:00   Small Group Rotation (craft/nature/group building)
10:30   Bathroom/water break
10:45   Small Group Rotation (craft/nature/group building)
11:15   Large Group Game
11:45   Bathroom break, prep for lunch
12:00   Mealtime prayer and Lunch (everyone brings a bagged lunch)
12:30   Quiet time (stories, coloring, friendship bracelets, chill time)
12:45   Lutherlyn Activity (gaga ball, tie-dye, parachute games, etc.)
1:15     Bible Study (in small groups by age)
1:45     Snack (provided by Lutherlyn), bathroom, finish/clean up craft
2:15     Worship                      
2:30     Campfire (Families are invited to campfire on Friday; campers will lead songs and skits.) 
3:00     Depart (On Thursday the camp store will be set up during pick-up.)
REGISTRATION:
Online registration is available for each LUTHERLYN ON LOCATION site.
Registration and all forms must be completed by 1 week prior to the start of camp. A complete health form (in the online portal) is required for a camper to attend LUTHERLYN ON LOCATION.
The cost of LUTHERLYN ON LOCATION is $90/camper. The host congregations are covering the cost with the option of families contributing towards the week of Day Camp.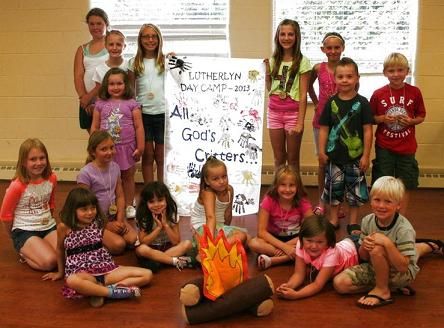 ---
FOR CONGREGATIONS:
SITES FOR SUMMER 2022 ARE ALL BOOKED
Purpose
The purpose of LUTHERLYN ON LOCATION is to provide congregations with a quality Christian outdoor ministry experience with a strong outreach component. While we hope to get young people excited about camp, our bigger priority is to get them involved in congregational ministry. Congregational involvement in this joint venture (between Lutherlyn and the congregations) is extremely important because your Day Camp will be a program of youth evangelism for the church and the surrounding community.
---
Book A Day Camp Site!
If your church would like to host LUTHERLYN ON LOCATION, you may book beginning January 1. Each week of the summer, day camp teams travel to different congregations throughout Western Pennsylvania. The congregation hosts the staff and provides on-site assistance and Lutherlyn provides the complete program.
If you would like to speak with Lutherlyn staff about booking (or re-booking) a LUTHERLYN ON LOCATION site, contact us at 724-865-2161 or complete this short form and we will contact you!