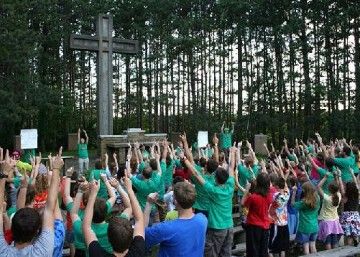 Weekly Worship
Every Sunday (from June 28-August 16) Lutherlyn will post a worship service led by the Summer Staff. We would love to worship with you this summer!
Family Weekend Worship Songs
If you are at Lutherlyn for a Family Weekend, here are the Songs for Sunday morning worship (found in your "Family Grow Time" booklet).