PLANTS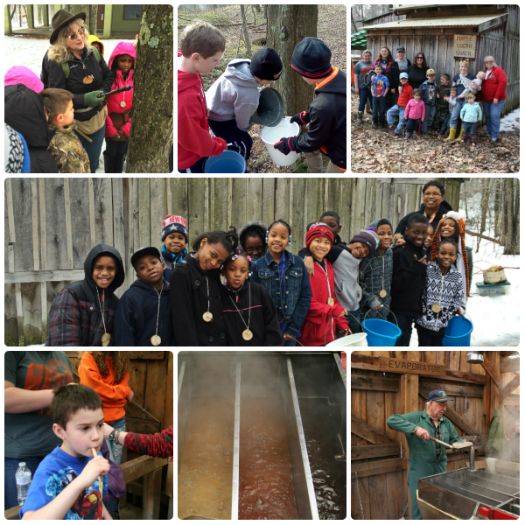 Edible and Medicinal Plants
Duration: ¾ - 1 hour
Grade Level: 3rd - 12th
Students explore the foods and medicines available from plants in the forest. Although some plants are still used today, many of the plants were more commonly used by early settlers and Native Americans.
Tree Identification
Duration: 1 - 1¼ hours
Grade Level: 4th - 12th
Standards: 4.2.4, 3.1.7, 3.1.10, 3.3.7
This activity introduces students to leaf and twig characteristics, the use of a dichotomous key, and some of the vocabulary necessary for tree identification. Students work in groups to identify trees using the keys provided. (Tree identification is difficult in April and May.)
Tree Parts and Functions
Duration: ¼ - ¾ hour
Grade Level: K - 12th
Standards: 4.6.4, 3.1.4
Through a simulation, students learn about the amazing processes, such as photosynthesis, that allow trees to survive. Time permitting, students will also become more acquainted with the trees in the forest through a blindfold activity.
Maple Sugaring
(See Special Programs section)