AWARENESS OF THE NATURAL WORLD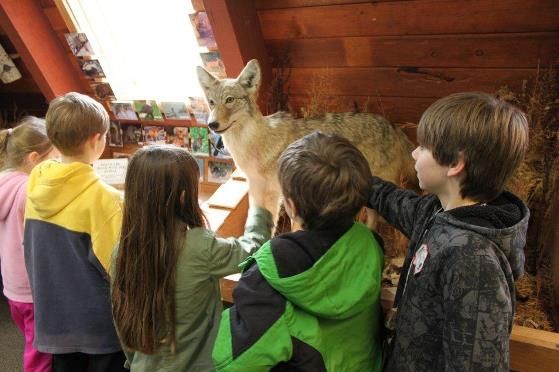 Creative Expression
Duration: ¼ - ¾ hour
Grade Level: 4th - 12th
Standards: 1.4.3, 1.4.5, 1.4.8, 1.4.11
Students use nature and natural places as inspiration for writing poetry and for journaling.
Display and Discovery Room
Duration: ¼ - ½ hour
Grade Level: K - 12th
Standards: 4.7.4, 4.7.7
The nature center at Lutherlyn contains displays and mounted animals. The displays allow students to touch animals that live in the surrounding environment. Students can explore the center at their own pace or participate in a scavenger hunt.
Grab Bag
Duration: ¼ - ½ hour
Grade Level: K - 2nd
Students use their sense of touch to learn about the diversity of the natural world.
Journal Writing
Duration: ¼ - ½ hour
Grade Level: 4th - 12th
Standards: 1.4.3, 1.4.5, 1.4.8
Many teachers use journals as a tool for learning. Why not bring them along for the field trip? The subject of the journal writing may be determined by the LEEP staff or by the teacher.
Sensory Exploration
Duration: 1 - 1¼ hours
Grade Level: K - 12th
There is much more to the natural world than most people perceive. Students actively use their senses to come to a better understanding of life around them.