Summer Camp Registration
To register a camper for the FUN AND FAITH FILLED summer, please go to online registration, mail in the printable registration form, or call the camp office for a brochure at 724-865-2161.  Typically summer camp brochures are mailed in January.
We anticipate registration for 2019 Summer Camp Programs to open on February 1st, 2019.  Until that time online forms and links may not be available or active.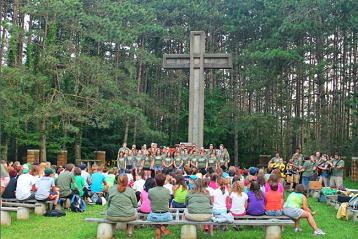 Reminder:
Junior Camper - going into 4th - 6th grade
Junior High Camper - going into 7th - 9th grade
Senior High Camper - going into 10th - 12th grade or 2018 graduate
Young Folk - going into 2nd or 3rd grade
Small Fry - going into 1st - 3rd grade
On-Site Day Camper - going into 1st - 6th grade
---

Step One: Initial Registration
Register online to save your spot for a Life-Changing Adventure in Faith! Only $100 is required to complete initial registration. If you would like a paper brochure and registration form sent to you, please call Lutherlyn or download, print, and send the form from the list below. 

Step Two: Complete Your Registration
You will receive an e-mail from registrar@lutherlyn.com with an invoice, Health History form, What to Bring list, and other important details relative to summer camp and your specific program. It is important for the registration process that you return your final payment and necessary paperwork to Lutherlyn 2 weeks before coming to camp. Your check-in time will be greatly decreased if you prepare your paperwork as instructed below.
In order for your registration to be complete, Lutherlyn must have the following:
1.) Parent Profile & Food Service Information Form
2.) Registration balance paid in full
3.) Store Account deposit
When you bring your camper to check-in, Lutherlyn must have the following:
1.) Copy of Insurance Card
2.) Health History Form
3.) Camper Medication List (only required for campers with medications)
***NEW FOR 2018***
Do NOT send Health History Forms, Camper Medication Lists, or copies of insurance cards to Lutherlyn prior to your camper's check-in day.  These forms must all accompany your camper at check-in.  A separate Parent Profile/Food Service Form, Health History Form, copy of insurance card, and Camper Medication List is required for each camper.


Step Three: Sunday Check-In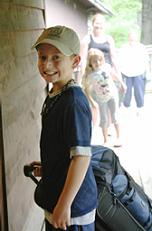 Sunday Check-In is from 2:30 pm - 4:00 pm.
Please park in the main parking lot and head to the Health Hut for check-in. Once you get your cabin assignment you will head back to your car and drive up to your cabin, meet your counselor, and start your week at camp!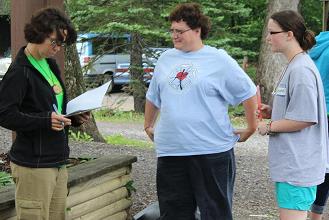 ---
Cancelation Policy
The $100 deposit is refundable until June 1st. After June 1st the $100 deposit is non-refundable. The final payment is due two (2) weeks prior to the scheduled camp session. Camp fees are not refundable or transferable for cancellations made within two weeks of the scheduled session except for medical reasons. The fee for campers leaving their session may be refunded on a pro-rated basis only if departure is due to medical reasons.
---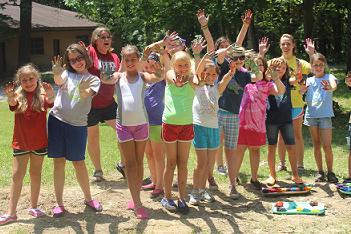 What Am I Paying For?
The camp fee includes all programming, three healthy meals a day, a snack each day, lodging, highly trained staff, and a group photo. The only additional expense is an optional store account for campers to purchase snacks, drinks, and Lutherlyn merchandise at the camp store and crafts in the Craft Cabin. Rocketry campers have the option of purchasing additional rockets. Campers may give an offering from their store account to Lutherlyn's annual ministry project.
---
Questions?
Lutherlyn's Director and Registrar are full-time year-round employees who are more than happy to answer questions and address concerns. Please contact Lutherlyn at 724-865-2161 to discuss any questions you may have.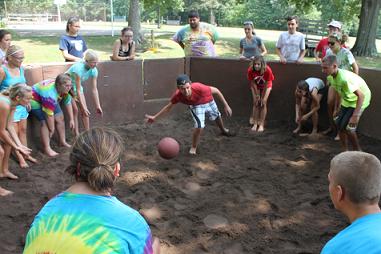 ---