Frequently Asked Questions
Included is a list of some questions that are often asked the staff here at Lutherlyn. If you can't find the question you wanted to ask, don't hesitate to contact us at 724-865-2161 or email@lutherlyn.com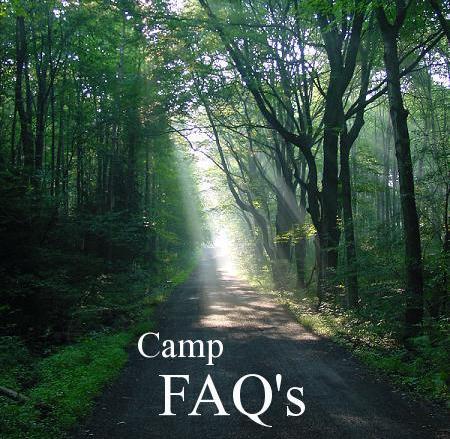 ---
Lutherlyn has many ways you can get involved in the summer as well as during the fall and spring. Visit our Volunteer page in the "What You Can Do" section of our website to see how you can become a valued volunteer at camp.

Lutherlyn has for many years been supported by faithful and generous giving. The Trinity Pines Club was instituted in 1985 to recognize those who give $100 or more within a given calendar year. The Trinity Pines Club now has over 400 active members and is still growing! In addition to monetary donations, camp always has a running list of needs in our Wish List in the "What You Can Do" section of the website.

Lutherlyn is a year-round Christian camp, a ministry of the Evangelical Lutheran Church in America which offers:

-a seven-week residential summer camp program,
-remote week-long summer day camps in communities throughout western PA,
-various fall, winter, and spring retreats,
-an 18-horse stable with many programs throughout the year,
-a well-established professional environmental education program
-reserveable retreat facilities and cabins,
-an adventure program which includes ground initiatives and a new high ropes course
-660 acres and 17 miles of hilly, wooded trails
-and so much more!

MISSION STATEMENT: Lutherlyn extends the ministry and mission of Jesus Christ, by inviting all people to engage the Word of God, one another and themselves in an intentional, challenging, exciting, and fun outdoor Christian community centered in the grace of God and the goodness of earth and life.

Through continual generous donors, Lutherlyn has been able to keep a promise of never turning away a camper due to lack of financial means. Please contact the camp office at 724-865-2161 or email@lutherlyn.com for a campership application or more information.

There are many family-oriented retreats and programs throughout the year at Lutherlyn. The following are just some of the family events that happen at camp-

In the summer:
-Family Camp (contact the camp office for a brochure)
-Summerfest

In the second season:
-Advent Retreat
-various crafting/quilting retreats
-Camp Blast!
-Environmental Education Program Saturday Safaris

See our events and retreats sections for all the happenings on camp throughout the second season!

Please contact our camp office for information of reserving a hall, meeting space, cabin(s), for your next retreat!

There is a high demand for weddings at Lutherlyn. We have three beautiful worship spaces to host your wedding with a large rainy-day backup building. We do not host wedding receptions. Contact the office for more details or to set up a tour.

Typically cabins can be reserved to be used by a group, organization, or event. Family reunions, boy scout/ girl scout events, school group retreats, youth group/church group retreats, and more are some examples. Contact the camp office to check availability or ask about specific requests.

We have three outdoor picnic shelters that may be available for your family event. Please contact the office for details.

Can we just come and hike?

Throughout most of the year, you are welcome to come to Lutherlyn and hike our 17 miles of beautiful trails. Please call or stop by the office to let us know you are here before you set out.