Request Materials to Distribute
---
Request Printed Materials
Would you like to help promote camp at your church, organization event, place of buisness, or community? Contact the camp office to request printed materials. We can send you summer brochures, newsletters, as well as program and giving opportunites brochures and flyers for you to distribute.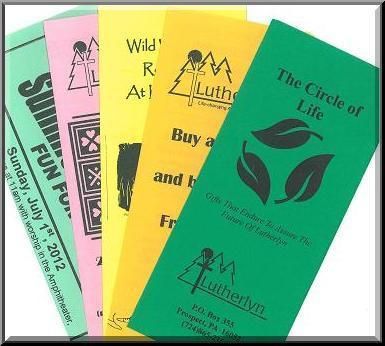 ---
Print Your Own Brochures
Visit our downloads page to find the brochures you would like to print and distribute. Brochures can be printed in color or grayscale.