2018 Under the Radar Project


Throughout the summer Lutherlyn will be accepting donations to purchase supplies for hygiene kits.  These hygiene kits are distributed through Catholic Charities for distribution in Butler for homeless individuals and those who seek their services.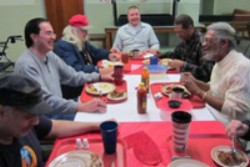 ---
Each year Lutherlyn participates in an "Under the Radar" project to benefit a community, organization, individual, or family outside of our region and often outside of the country. The reason we call it "Under the Radar" is because our projects are usually those that are not widely known or supported, and the project often too large for the people it's benefiting but small enough for us to make a real and immediate difference.
Some past projects have included restocking pigs in Haiti after a plague, digging water wells for villagers in Madagascar, helping a community rebuild after a hurricane in Nicaragua, building stoves in Guatemala, and helping Alexander Gbelee from Liberia go to nursing school.
Donations are collected at our annual open house event and throughout the summer. At Wednesday night worship during summer, campers have the option of donating towards the project from their store account. Donations are also accepted at the camp store during pick-up and drop-off times as well as online. Our generous campers and parents have helped us to raise between $8,000 and $15,000 each summer!
---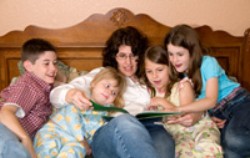 Hygiene Kits
Catholic Charities' Butler County Outreach specializes in Housing and Homeless Assistance to all Butler County residents who are without homes or in danger of losing their homes.  As the first point of contact for Homeless Assistance in Butler County, they offer a variety of housing and homeless assistance for individuals and families who are homeless or those who are at risk for homelessness.  Often the individuals and families served are in need of basic personal items.  Lutherlyn will use the funds collected to purchase the personal items needed for hygiene kits.  We plan to have volunteers assemble the items at retreats and events in the fall.  Below is a list of these items if you wish to make an in-kind contribution to Catholic Charities' Butler County Outreach.  You can visit their website to learn more about the services they offer and those they serve.

Hygiene Kits Items:
- soap
- toothbrush
- toothpaste
- mouthwash
- dental floss
- washcloth or hand towel
- deodorant
- comb
- shampoo/conditioner
- lotion
- tissues
- hand sanitizers / Handi-wipes
- Hand-Warmers
- disposable razor
- shaving cream
- winter socks/gloves/knit cap
- pocket bible
- extra for women:  feminine hygiene products
Placed in: Gallon Size Freezer Bags or Nylon Pull String Bags from the dollar tree.
Towels and laundry soap are also needed.
You can learn more in the short video below.  
 
---
Project Tracker
Follow our progress through the summer here
| Week | Amount |
| --- | --- |
| Week #1 | $ 401.80 |
| Week #2 | $286.65 |
| Week #3 | $1,075.75 |
| Week #4 | $1,074.00 |
| Week #5 | $324.00 |
| Week #6 | $566.45 |
| Week #7 | $503.90 |
| Post-Summer | |
| TOTAL: | $ 4,232.55 |

Donate to the Under the Radar Project

OPTION ONE:

OPTION TWO: Send a Check - Make checks payable to Lutherlyn with "Under the Radar" on the memo line.
Send checks to:
Lutherlyn
PO Box 355
Prospect, PA 16052