Recycle Paper at Lutherlyn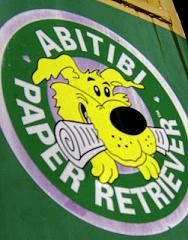 Statistics show that 40% of a family's trash is paper. Recycling paper is a great step toward better stewardship of God's Creation. Lutherlyn has teamed up with Abitibi-Consolidated Recycling to offer you a way to reduce pollution, conserve resources, save energy, and provide money for ministry.
Located in the main parking lot at Lutherlyn is a bright yellow and green Paper Retriever bin. We invite you to bring your recycling with you whenever you come to camp.
Yes, Please:
Newspaper and inserts, magazines/catalogs, office/School papers, mail, paperback books, workbooks and staples without a problem, shredded paper (bagged)
No, Thanks:
Colored, paper, wrapping or tissue paper, carbon paper, sticky notes, cardboard, food boxes, fiberboard or chipboard, textbooks or hard cover books, phone books)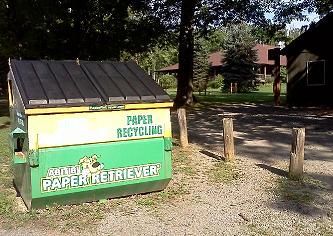 We can turn your trash into $$ for ministry!