Welcome to Lutherlyn's Online Kitchen Order Form!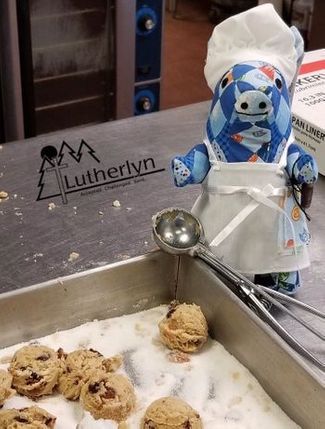 Baked fresh for pick-up!
(All items freeze well. You can stock up and enjoy coffee cake or cookies from Lutherlyn later!)
Order Deadline: May 20, 2020
To order by phone, call 724-865-2161
Orders will be available for pick-up on Wednesday, May 27 (1-3pm) or Saturday, May 30 (10am-noon).
Upon submission of an order, you will receive an email confirmation with instructions regarding order pick-up. If you do not receive this confirmation email, please contact the office at 724-865-2161.
To order items from our camp store, please visit lutherlyn.com/store. The link will open in a new window, and you will be able to make a separate order.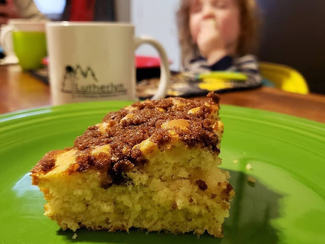 Product Selection
All items are nut free and made in a nut free facility.  All items contain wheat, dairy, and egg products.
 
Mrs. Shaulis's "FAMOUS" Coffee Cake (9x13 pan) - $10 each
---
Chocolate Chip Cookies (1 doz) - $8/doz
---
Raisin Puff Cookies (1 doz) - $8/doz
---
Sugar Cookies (1 doz) - $8/doz
---
---
Contact Information
---
Payment Information
Your transaction will be processed securely.  By submitting this form you agree to the card being charged at the time of form submission, and to the terms and policies listed above.  You will receive an automatic email confirmation.  All orders are reviewed by a member of Lutherlyn's staff who may contact you in the event of an error or omission, using the contact information you have provided. 
If you have any questions please contact the office at 724-865-2161 or email@lutherlyn.com.