Year-Round Programs Registration
Register for Retreats or Events - pick one of two options!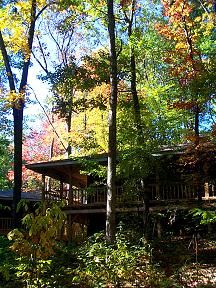 Option One: Online Registration
We encourage you to register for any of our great retreats or events online.   Payments are processed quickly and securely.
Typically, registration deadlines for retreats are about ten days prior the retreat.  Each retreat/event has it's own online registration form at the bottom of it's information page.    After your registration is processed you'll receive a confirmation email, and further details if applicable prior to your attendance.
Use the Events & Retreats pages to find out what's going on at Lutherlyn, and follow the links to learn more about each event or to register.
---
Option One: Traditional Mail Registration
Traditional paper registration forms may be completed and mailed to Lutherlyn at
PO Box 355
Prospect, PA 16052
Paper registration forms can be obtained by calling the office at 724-865-2161 to request one be sent to you or by visiting our downloads page by following the link below.