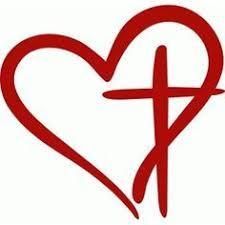 GOD'S GREAT LOVE STORY
What better way to celebrate Valentine's Day than to take part in a virtual Lutherlyn musical?
A new musical by Pastor Bill Brewer entitled "God's Great Love Story" will be offered to interested campers in grades 4-8 starting in early January, 2021. Participants do not have to audition but should be interested and willing to perform by speaking and singing.
The focus of the musical will be the story of Ruth, as told in the Bible. Performers will each be assigned a character who will tell their part in the story and sing their song.
Each participant will be recording their monologue and song at home and sending it to the director/composer, Pastor Brewer.
The virtual performance is scheduled for Valentines Day, Sunday, February 14, 2021 at 6:00pm.
It is $100 for this Musical Theater program. If a family has siblings interested in performing, it is $100 for the first camper and $75 for each sibling. The registration deadline is December 21. If you would like a gift certificate to make this a Christmas Gift for a camper, please register by December 14 and include the details for the gift certificate in the "notes" field on the registration form. This program is limited to 12 campers and registration is on a first-come-first-serve basis.
When you register, you will be asked about schedule availability for your camper. Pastor Brewer will be in touch with you after the registration deadline to schedule lessons.