Lutherlyn Work Days
Spring Work Day -- Saturday, April 29, 2017
8:15am-4:00pm
---
Come and help Lutherlyn prepare for the upcoming season and complete some loose-end projects
--There are tasks for all ages
--Continental breakfast and lunch is provided
--Accommodations may be made for volunteers wishing to arrive the night before. Please contact us in advance.
Please RSVP to Lutherlyn by calling 724-865-2161.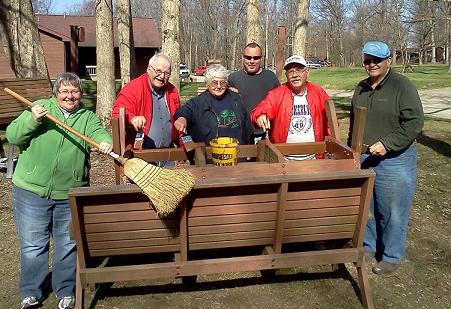 The Schedule
8:15am - Breakfast in the Dining Hall
9:00am - Project assignments and start working!
12:00pm - Update on project progress
12:15pm - Lunch
4:00pm - Wrap-up projects
4:00pm - Meet to see what was accomplished
Drinks and snacks will be available in the Dining Hall throughout the day.