2017 Ambassador Training Day is to be determined.   
Please email development@lutherlyn.com if you're interested in serving as a Lutherlyn Ambassador.  
---
Lutherlyn Ambassador Program
The Lutherlyn Ambassador program is designed to give individuals and couples opportunities to advocate and spread the word about the ministry of Lutherlyn throughout congregations to raise awareness of our mission, goals, and program opportunities.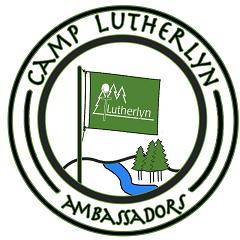 The Lutherlyn Ambassador Program helps congregations better connect with Lutherlyn through a representative from within their local church parish.
A Lutherlyn Ambassador is an individual who seeks to be the official advocate for Lutherlyn at their local congregation in which they are an active member. An ambassador is someone who has participated as a camper, staff member, or is interested in the camping ministry. This individual or couple help to communicate the ministry, goals, and program opportunities of Lutherlyn with all persons of all ages.
---
What Do Ambassadors Do?
Ambassadors:
Help promote Lutherlyn's summer camping programs throughout their congregation

Gather congregation e-mails and addresses of church attenders who would like to be added to mailing lists

Receive Lutherlyn mailings and help to display materials within the church

Answer questions, provide feedback, share vision, and identify concerns that might help Lutherlyn more fully meet the needs of the congregation

Actively recruit campers, volunteers, and staff members for Lutherlyn

Encourage their congregation to conduct retreats and other outings at Lutherlyn

Attend a free Ambassadors Training Day once during the year at Lutherlyn.
---
Future Lutherlyn Ambassadors
If you would like to learn more about the Lutherlyn Ambassador Program or are interested in being an Ambassador for your congregation, please send an e-mail to Andi Dunmyre, Development Director at andrea@lutherlyn.com or complete the quick form below...
---
Lutherlyn Ambassador Program Interest and Contact Information Update Form