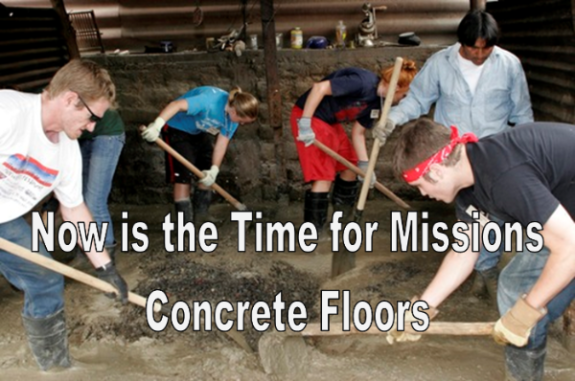 2017 Under the Radar Project:

Install concrete floors in bedrooms and kitchens in homes in some of the poorest villages near San Miguel Duenas, Guatemala.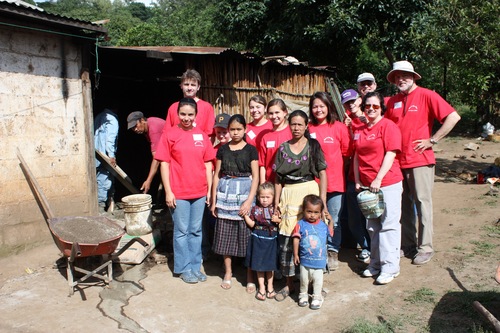 ---
Each year Lutherlyn participates in an "Under the Radar" project to benefit a community, organization, individual, or family outside of our region and often outside of the country. The reason we call it "Under the Radar" is because our projects are usually those that are not widely known or supported, and the project often too large for the people it's benefiting but small enough for us to make a real and immediate difference.
Some past projects have included restocking pigs in Haiti after a plague, digging water wells for villagers in Madagascar, helping a community rebuild after a hurricane in Nicaragua, building stoves in Guatemala, and helping Alexander Gbelee from Liberia go to nursing school.
Donations are collected at our annual open house event and throughout the summer. At Wednesday night worship during summer, campers have the option of donating towards the project from their store account. Donations are also accepted at the camp store during pick-up and drop-off times as well as online. Our generous campers and parents have helped us to raise between $8,000 and $15,000 each summer!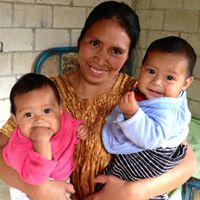 ---
Concrete Floor Crew
These crews of hard-working teens and adults will work side-by-side with Guatemalan construction workers and village family members to fulfill some of the greatest needs of our Mission Sites. This year more than 100 U.S. crew members will travel to Guatemala to install 36 concrete floors in addition to completing a lot of other work and deliver more than 8,000 pounds of shoes, clothes, toiletries and other supplies.
All floor projects involve moving sand, stone and concrete bags by hand, and laying concrete flooring in village homes of the poorest children in the community. Building experience is helpful, but not necessary.
The Floor Crew will install concrete floors in bedrooms and kitchens of some of the poorest students in the villages we serve, to offer a better quality of life, and to prevent parasites like Hookworm, many bacteria, and diseases that are common from living on dirt floors in a developing country like Guatemala where it rains 5 months per year.
Crews will consist of approximately 5 members each, including one Guatemalan mason, but other mission teams may rotate in to help with floor projects based on the needs of each project, and staff requirements.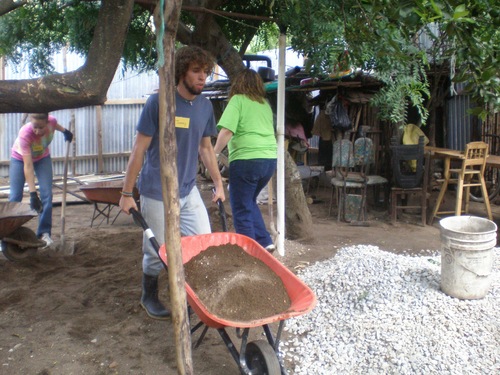 ---
Project Tracker
Follow our progress through the summer here
| Week | Amount |
| --- | --- |
| Week #1 | $443.50 |
| Week #2 | $475.50 |
| Week #3 | $1,271.11 |
| Week #4 | $714.25 |
| Week #5 | |
| Week #6 | |
| Week #7 | |
| Post-Summer | |
| TOTAL: | $2,904.36 |
Donate to the Under the Radar Project

OPTION ONE:
OPTION TWO: Send a Check - Make checks payable to Lutherlyn with "Under the Radar" on the memo line.
Send checks to:
Lutherlyn
PO Box 355
Prospect, PA 16052