Lutherlyn Day Camp
We Bring Camp on the Road to You!
Day Camp is a unique blend of outdoor ministry and congregational ministry. In this joint effort between Lutherlyn and congregations, camp provides the program elements (staff, schedule, supplies, curriculum and resources) and the congregations provide volunteer helpers as needed, services, public relations, and involvement in the program as arranged by the director with the congregation's coordinator. Day Camp is an evangelical summer ministry that targets church and community youth who will be entering grades one through five the following fall.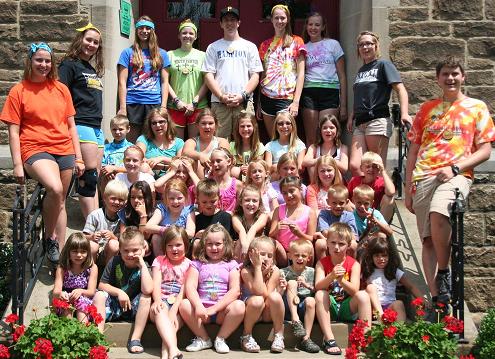 Purpose
The purpose of Day Camp is to provide congregations with a quality Christian outdoor ministry experience with a strong evangelism and outreach component at their site. While we hope to get young people excited about camping, our bigger priority is to get them involved in congregational ministry. Congregational involvement in this joint venture (between Lutherlyn and the congregations) is extremely important because your Day Camp will be a program of youth evangelism for the church and the surrounding community.
---
We Want to Bring Day Camp To You!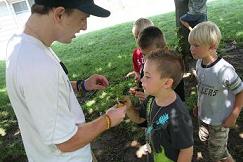 We are committed to helping our congregations grow in sharing the Good News of Jesus Christ in our little corner of the Kingdom. Our intention is to give priority to partnering with congregations that have a passion for Day Camp as a tool for neighborhood outreach and evangelism.
Philosophically, the three major goals for Lutherlyn Day Camp are: 1) to bring the camp experience to children who are too young, or who may for various other reasons, be unable to attend Lutherlyn, 2) to provide an effective and easy to use evangelism tool for congregations who want to grow, and 3) to provide a fun, healthy, wholesome, social, Christian experience that children in your congregation can share with their friends and neighbors.
---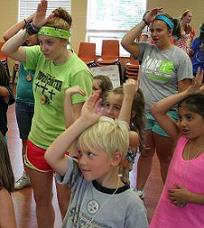 2017 Booked Day Camp Sites
Two Sites Are Available Each Week
Week #1 - June 18-23
Zion Lutheran Church, Penn Hills
St. John's Lutheran Church, Kittanning
Week #2 - June 25-30
St. Paul's & St. Peter's Lutheran Church, Uniontown
1 Site Available
Week #3 - July 2-7
Two Sites Available
Week #4 - July 9-14
Trinity Lutheran Church, Freeport
1 Site Available
Week #5 - July 16-21
Brighton Heights Lutheran Church, Pittsburgh
Week #6 - July 23-28
St. Luke's Lutheran Church, Saxonburg
Christ's Lutheran Church, Sharon
Week #7 - July 30-Aug. 4
Two Sites Available
---
Book A Day Camp Site!
If your church would like to host a Day Camp, you may book beginning January 1. Throughout the summer these day camp teams travel to different congregations throughout the Western and Central Pennsylvania regions. The congregation hosts the staff and provides on-site assistance and Lutherlyn provides the complete program.
If you would like to speak with Lutherlyn staff about booking (or re-booking) a Day Camp site, contact us at 724-865-2161 or complete this short form and we will contact you!