Horse Owner Programs
Lutherlyn Equestrian Center has a variety of special programming designed for those who are more experienced in horsemanship and those who own their own horses. Carla, our Equestrian Program Director has been teaching riding lessons for over 12 years and holds a current AAHS certification.
Feel free to contact us at 724-496-5535 or at stables@lutherlyn.com with any questions about the programs or registration.
---
2017 Programs and Events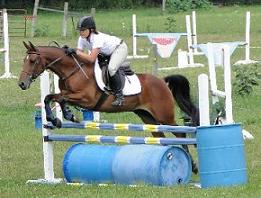 Work Day
April 29, 2017
Open Trail Day
April 30, 2017 

Eventing Camp
August 6-8, 2016
Hunter Pace
June 11, 2017
September 30, 2017 ***** Now OPEN FARM DAY September 29, and 30 *****
      *****  After careful consideration we have decided to cancel hosting a hunter pace this fall. Our original date (9/23) had to be changed due to family commitments. We had hoped having it 9/30 would be a better option for our staff, volunteers, and participants. However, Sewickley is having a hunter pace on the following day, October 1st. We don't feel that it would be very neighborly to host a competing event the day before. We all need to help each other out!
Rather than cancelling the event entirely, we will offer an alternate event:
Friday September 29 and Saturday September 30 we will have an "Open Farm Day" 
10 am- 4 pm each day
For $30 you can come school our cross country, ride in our indoor, jump on the grass stadium or just ride on our beautiful trails.  All riders wishing to jump cross country jumps must wear a protective vest.  
There is limited space. You MUST register with Carla in advance - 724-496-5535
Thank You!
Judged Pleasure Trail Ride
October 14, 2017
Scroll down for this year's scores.
Guided Trail Rides
We provide a guided walk only trail rides through our beautiful enchanted forest for individuals 12 and older.  Weight limit of 200 pounds.  Contact Lutherlyn Stables to schedule a date and time
Please forgive our changing schedule. We're currently working on several events and certifications and we're hoping to schedule more events soon!
---
Program Descriptions
---
Open Trail Day at Lutherlyn
April 30, 2017
Enjoy our trails on horseback on a beautiful spring trail ride.  Trails will be marked for riders to make their way around Lutherlyn's extensive property.  Concessions will be available as well as water/restroom stop.
---
Hunter Pace
June 11, 2017 
Our Hunter Paces will be held at the Lutherlyn Rustic Retreat, located on Route 528.  Bathroom facilities and concessions are available, however stabling is not.  Please open the file below for more details about our fun Hunter Paces!
Pre- Registration is strongly encouraged.  Cost is $30 per rider.  Please register and pay as a team.
---
Judged Pleasure Trail Ride:
Saturday, October 14, 2017
Enjoy our beautiful trails while doing some fun challenges. Our trails are clear and marked for an easy ride. Obstacles will be reasonable in their challenge and safe for horse and rider to complete. Riders are permitted to skip obstacles, and just enjoy the trail. Stabling is available if you would like. After the ride we will have awards and drawings.
This year, to add a touch of Halloween Fun we are encouraging riders to wear their creepiest and/or funniest costumes* for a chance at a prize. So dust off those vampire teeth, pirate swords, and face painting kits this event is sure to be a fun way to kickoff your Halloween season!
* Please make sure your costume will not affect your safety while riding, event staff retains the right to request you change if they feel your safety may be at risk.
---
Guided Trail Rides:
Call For Appointment
If you would like to take a relaxing trail ride on one of our gentle steeds, please call Carla at 724-496-5535 to schedule.
---
Eventing Day Camp:
August 6-8, 2016
Our three day Eventing Day Camp has become a big hit. Whether you are new to eventing or a seasoned competitor our camp has a lot to offer. Participants receive lessons in dressage, jumping skills group, stadium, and cross country. Plus ground lessons, crafts, swimming, campfire and fellowship with other horse lovers! Introductory level - Novice offered. Available to ages 10–21.