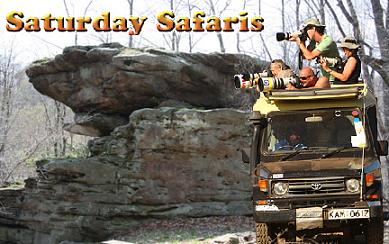 Saturday Safaris
Lutherlyn Saturday Safaris are a great way to spend Saturday mornings! They are designed and open for families of all sizes and shapes, youth groups, scout groups, and any interested parties. The only requirement is that there is an adult responsible for all children.

Time: 9:30 a.m. - 12:00 p.m. (additional maple session from 1-3:30pm)
Place: Environmental Education Center at Camp Lutherlyn
Cost: $6.00 per person (children ages 4 and under are free). Payment will be collected at the event.
This fee includes the program, snacks, and beverages.

To Register: (724) 865-9079, EMAIL: leep@lutherlyn.com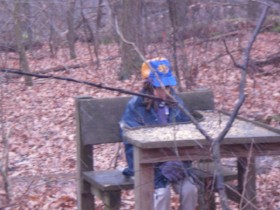 February 4, 2017: Birdfeeder/Birdhouse Building
This indoor/outdoor activity will involve assembling birdfeeders and/or birdhouses. We will also be observing birds at our specially designed outdoor feeders. We will discuss techniques for attracting birds to your feeders and placement of your birdhouses. You will need warm clothes to observe birds at our "Jughead" and "Cy" birdfeeders. Please bring a hammer. A cordless drill will also be helpful, if you have one.
(Registration deadline: February 1)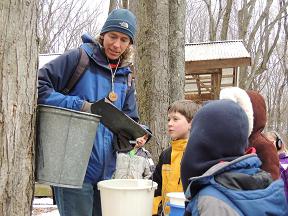 March 4, 2017: Maple Sugaring
This Saturday Safari features winter tree identification, tapping a maple tree, collecting sap, and observing the evaporation process.
Dress to be outside.
There will be a morning session from 9:30- 12:00 and an afternoon session from 1-3:30.
Please register for one session only.
(Registration deadline: March 1)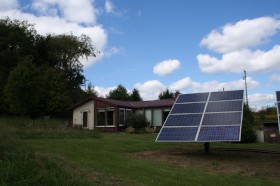 September 23, 2017: Gardening, Habitats, and Energy Efficient Living
Discover green living possibilities at Lutherlyn's Terra Dei Homestead. We'll explore organic gardening and natural pest control, enriching your environment by creating habitats for wildlife, and tour an energy efficient straw bale home to learn about energy conservation and renewable resources.
(Registration deadline: September 19)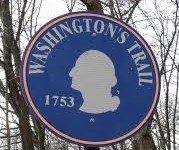 November 4, 2017: George Washington, the Venango Trail and Archaeology
In December 1753, George Washington followed the Venango Trail through Lutherlyn on his way home to Virginia. We will learn more about his trip, visit the trail, and spend some time "digging" at an archaeology site along the trail. Dress to be outside and in the dirt.
(Registration deadline: November 1)
---