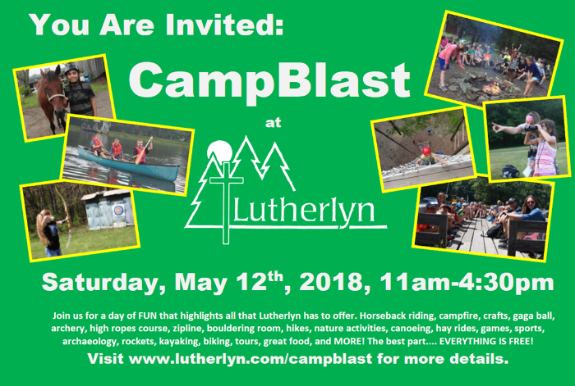 Saturday, May 12, 2018
FREE!
Join us for a day of FUN that highlights
all that Lutherlyn has to offer.
Horseback riding, campfire, crafts, gaga, archery, high ropes course, zipline, bouldering room, hikes, nature activities, canoeing, hay rides, games, sports, archaeology, rockets, disc golf, kayaking, biking, tours, displays and activities that highlight the "second season" (non-summer) things going on at camp, great food, worship, presentations, and MORE! The best part.... EVERYTHING IS FREE There will be special summer camp discounts for NEW campers & for registered campers who bring friends who are NEW to Lutherlyn! Join us for a GREAT day at camp!
No registration is needed.  Just show up with all your friends, family, neighbors, and anyone else looking for a fun, free day.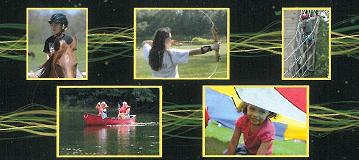 ---
How Do I Get There?
Visit our Location & Directions webpage to help you find your way to Lutherlyn.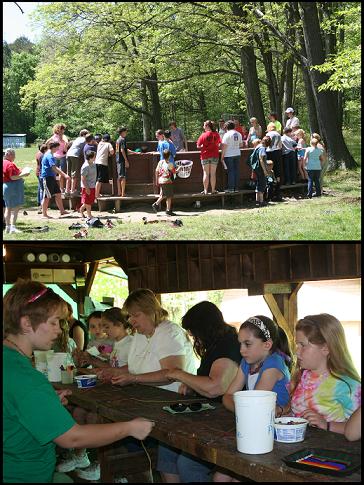 The Schedule
11:00am – Join Us for Worship in the Amphitheater
Noon-3:30pm – FREE Lunch served in the Dining Hall
Noon-4:00pm – TONS of ACTIVITIES!! (detailed schedule will be available)
4:00-4:30pm – Closing Campfire at Lower Lake
Feel free to take a look at last year's brochure and schedule of events below: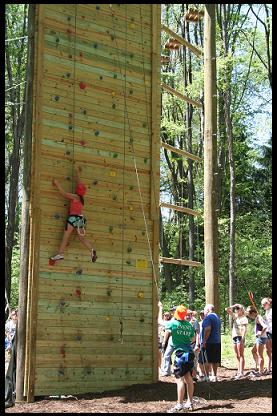 2017 Camp Blast! Sponsors
Diehl Toyota, Butler PA
NexTier Bank, Butler PA
Ryan Ebner, Gift Planner, ELCA Foundation, New Castle PA
Hagan Business Machines, Butler PA
Marburger Dairy, Evans City PA
Lynn A. Beck, CPA, Renfrew PA
George & Sheila Beck, Chicora PA
Agr International Inc, Butler PA
D.A. Richard Goldinger, Butler PA
ESS NexTier Insurance, Kittanning PA
Vie's Custom Quilting, Butler PA
Parker's Appliance & TV, Chicora PA
Vogel Disposal, Mars PA
First National Bank, Prospect PA
Pitchford Diversified, Butler PA
Gargiulo Landscape, Prospect PA
Bill's Interior Grooming, Butler PA
There's still time to help us host this FREE event by being a sponsor. Visit our Sponsorship Page to learn how you can help Lutherlyn make this event a success!